Maddon, Rays reflect on events of 9/11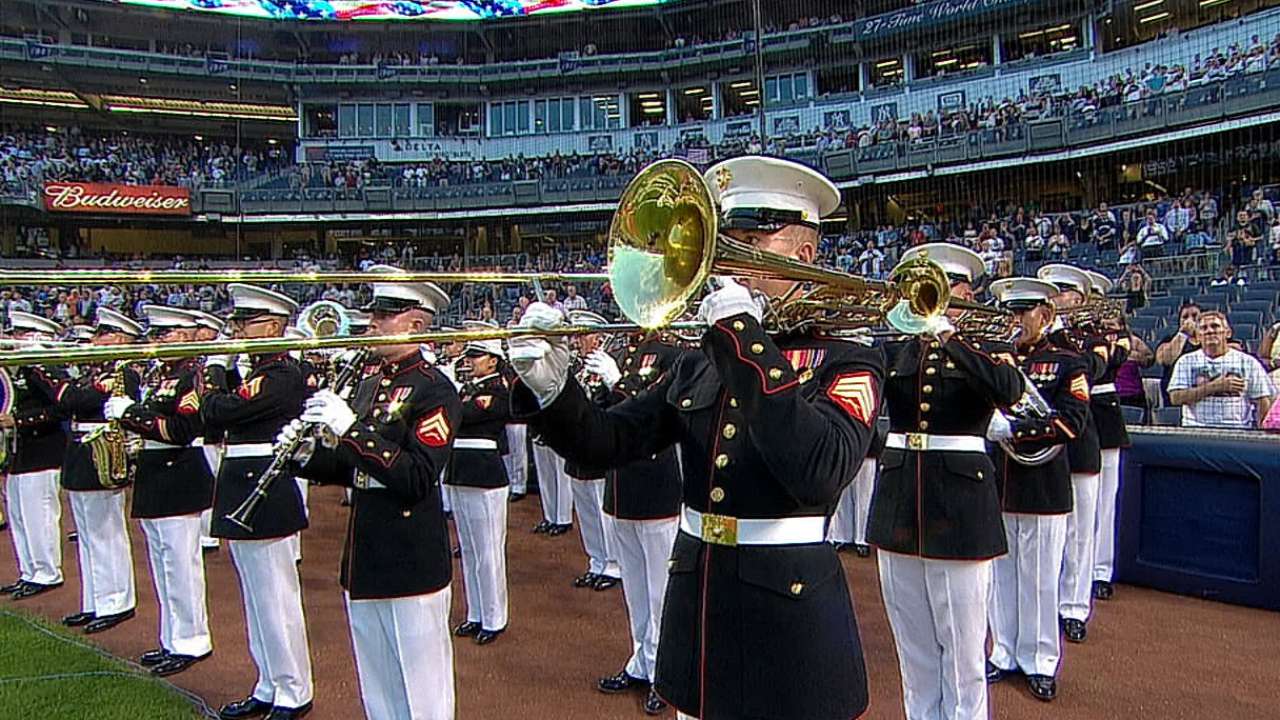 NEW YORK -- Remembering the events that took place on Sept. 11, 2001, was on the minds of many inside the visiting clubhouse Thursday as the Rays prepared to play the Yankees at Yankee Stadium.
Rays manager Joe Maddon remembered his friend, Neil Levin, who was killed. Maddon thought about the attacks while looking down at the World Trade Center site during the team's flight in on Monday.
"The biggest thing is and the most important thing is we don't forget," Maddon said. "You can talk about it, you can talk about the friends that have been lost, you can talk about what precipitated it, how did it happen ... whatever you do, just don't forget about it. And understand that moving forward you obviously want to prevent that from ever happening again, and beyond that to support the people who were really impacted by this.
"I think for us we tend to forget too quickly. We move on with our own lives. You have to. But it's good to be reminded to remember about the people that were horribly impacted by this moment."
Despite current world events, Maddon noted that he had no concerns about being in New York on 9/11.
"My only thought ... doesn't it really unify you even more, based on the anniversary of this horrible moment, and combine that with what's going on in the world today, don't you really want to unify to fight all that stuff?" he said.
The Devil Rays played in the first game at Yankee Stadium after the attacks in 2001, beating the Yankees, 4-0, on Sept. 25. Jared Sandberg, Class A Advanced Charlotte manager and formerly a Devil Rays player, remembered the game.
"A very emotional day," said Sandberg, who is serving as an extra coach with the Rays in September. "I don't really remember the actual day."
He said he was reminded that Tanyon Sturtze started for the Rays and Roger Clemens for the Yankees.
"If you asked me if I got a hit or even played, I don't even know. There was so much outside stuff going on as far as trying to help the city of New York heal with the healing process," Sandberg said. "Giving them baseball to help them take their minds off what was going on here inside the city."
Sandberg made his Major League debut on Aug. 7, 2001, and said he'd been told about Yankees chants and how raucous the fans could be, but he found a different crowd that night.
"It was all, 'U-S-A! U-S-A!'" Sandberg said. "It was definitely a different feeling. It wasn't about baseball.
"... I don't even think I warmed up before the game. With the ceremony going on, there was so much adrenaline going on in my body, I didn't even need to warm up. Being on the line with the firemen and police officers, just watching everybody shedding tears, it was very emotional."
Bill Chastain is a reporter for MLB.com. This story was not subject to the approval of Major League Baseball or its clubs.