Brown available to pinch-hit; Rollins improving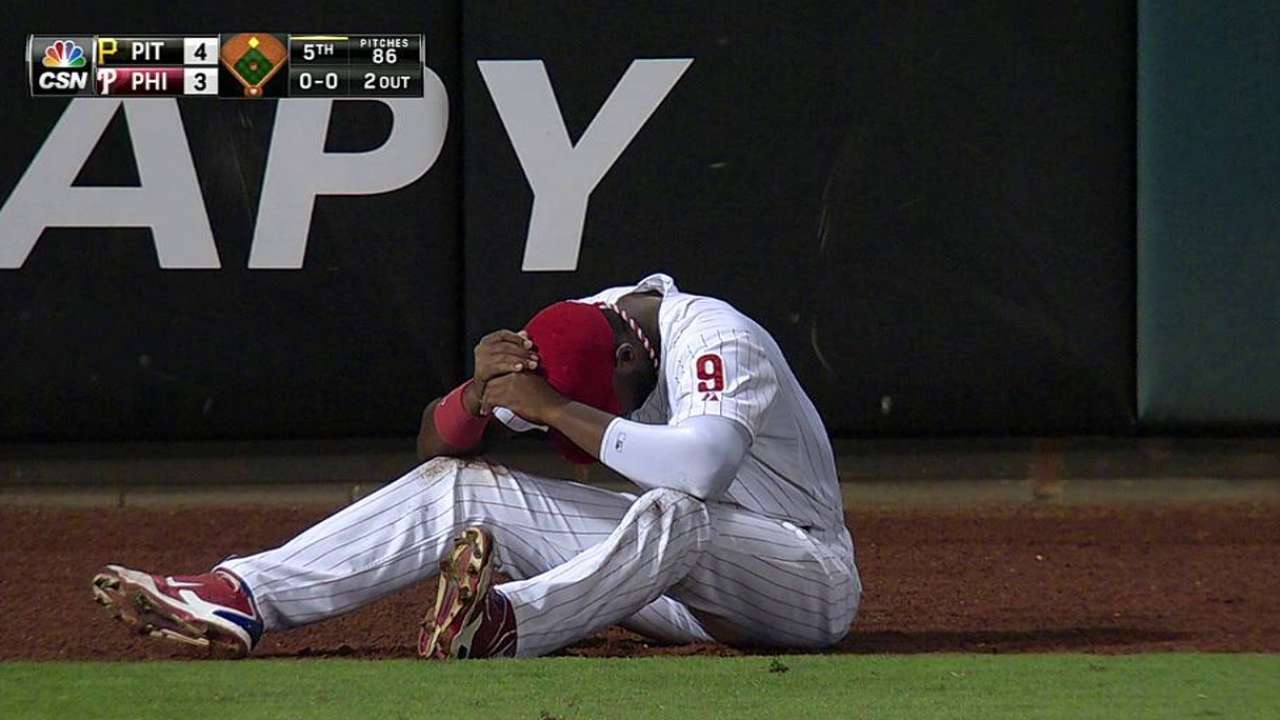 PHILADELPHIA -- Domonic Brown sustained an injury while diving for a ball in left field on Wednesday night, but it should not keep the 27-year-old sidelined much longer. Although held out of the starting lineup on Thursday, he was available to pinch-hit, and would have sat in favor of right-handed bat Darin Ruf with southpaw Francisco Liriano pitching for Pittsburgh.
"He's available. He got a little stinger last night in his shoulder area that he initially felt. It tightened up a little bit as we went along but the bigger issue out there was he just got the wind knocked out of him," Phillies manager Ryne Sandberg said.
Shortstop Jimmy Rollins, meanwhile, remains day to day with a mild left hamstring strain that he suffered on Monday night while legging out a triple.
"Jimmy's progressing with some activities inside," Sandberg said. "Some exercise work and some things. He seems to be doing better."
There is still no timetable for Rollins' return, but Sandberg said that even if it weren't September and rosters were at their usual 25-player limit, Rollins would probably not be a candidate to be placed on the disabled list to make room for another player.
"I don't think so. The way that he's progressed the last couple of days is pretty good. Pretty good progressions, so we'll see how it goes," Sandberg said.
Erik Bacharach is an associate reporter for MLB.com. This story was not subject to the approval of Major League Baseball or its clubs.