Utley resting more as September grind hits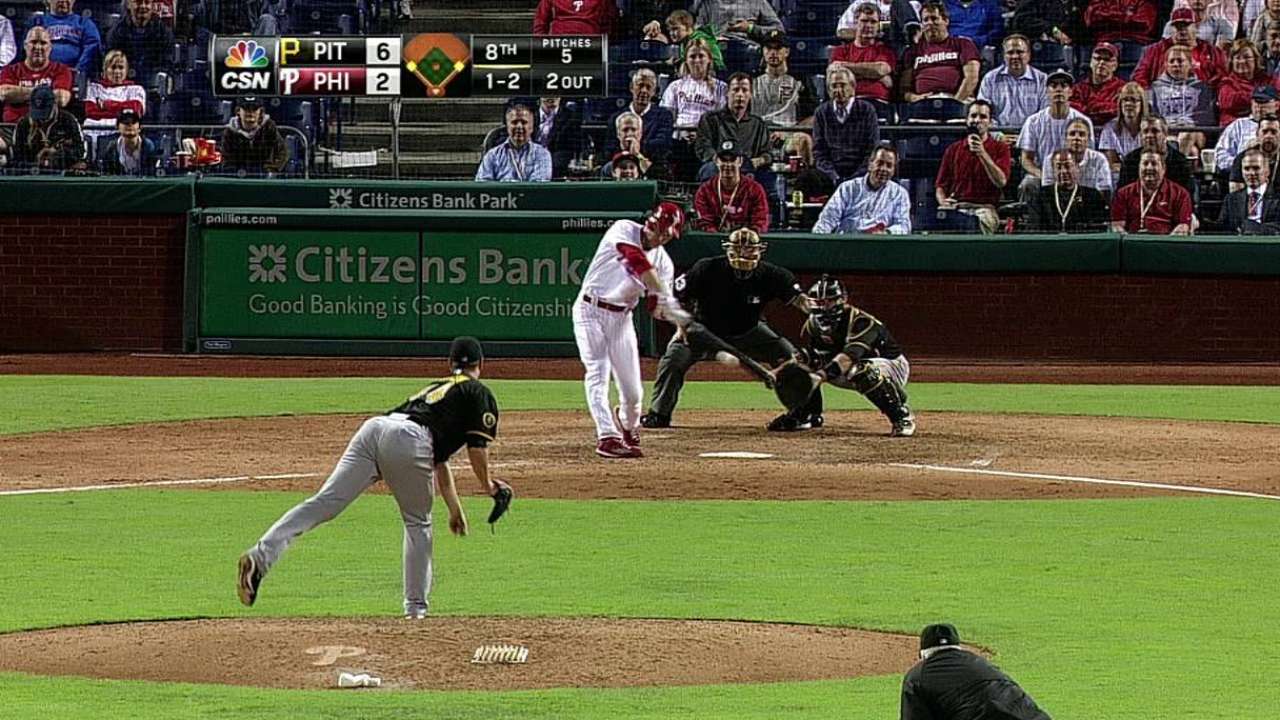 PHILADELPHIA -- Chase Utley burst out of the starting gates in 2014, his red-hot play paving the way to his sixth All-Star Game selection. But Utley has seen a steady digression in his performance as the team has tread deeper into the year, potentially a result of the grind associated with a 162-game season.
"He's found a system that agrees with him in the offseason," manager Ryne Sandberg said of Utley. "This year he showed up to Spring Training very strong-looking, very fit and it's the grind of the season that he loses some of that strength. It's really hard to maintain that. He continues to lift and do his things throughout-a-week program, but it's not to the extent that he does in the offseason."
Utley has already been held out of the starting lineup three times in the 10 games the Phillies have played in September.
"Just picking some spots this stage of the season," Sandberg said. "He was receptive. It makes sense in a lot of ways."
One option to eliminate the demands of playing second base on a daily basis would be sliding him to first base. Utley has appeared at first in 27 games over his 12-year career, and the less extensive physical toll of the position could pay dividends in keeping Utley fresher, longer.
"I think playing first base would eliminate a little bit of wear and tear at that position. Whether that's a consideration has yet to be seen," Sandberg said.
The biggest obstacle standing in the way of getting Utley regular time at first would obviously be their current everyday first baseman, Ryan Howard. Rumors circulated in July about the Phillies working diligently to find a suitor for Howard, but the 34-year-old survived the July 31 Non-Waiver Trade Deadline.
There was even chatter about the Phillies considering releasing the highest-paid position player in 2014, but Phillies general manager Ruben Amaro Jr. dispelled that notion.
Howard is owed $25 million over the next two seasons, and remains a candidate to be traded in the offseason.
Erik Bacharach is an associate reporter for MLB.com. This story was not subject to the approval of Major League Baseball or its clubs.