Giants, D-backs commemorate 9/11 heroes in pregame ceremony
Moment of silence observed as first responders are honored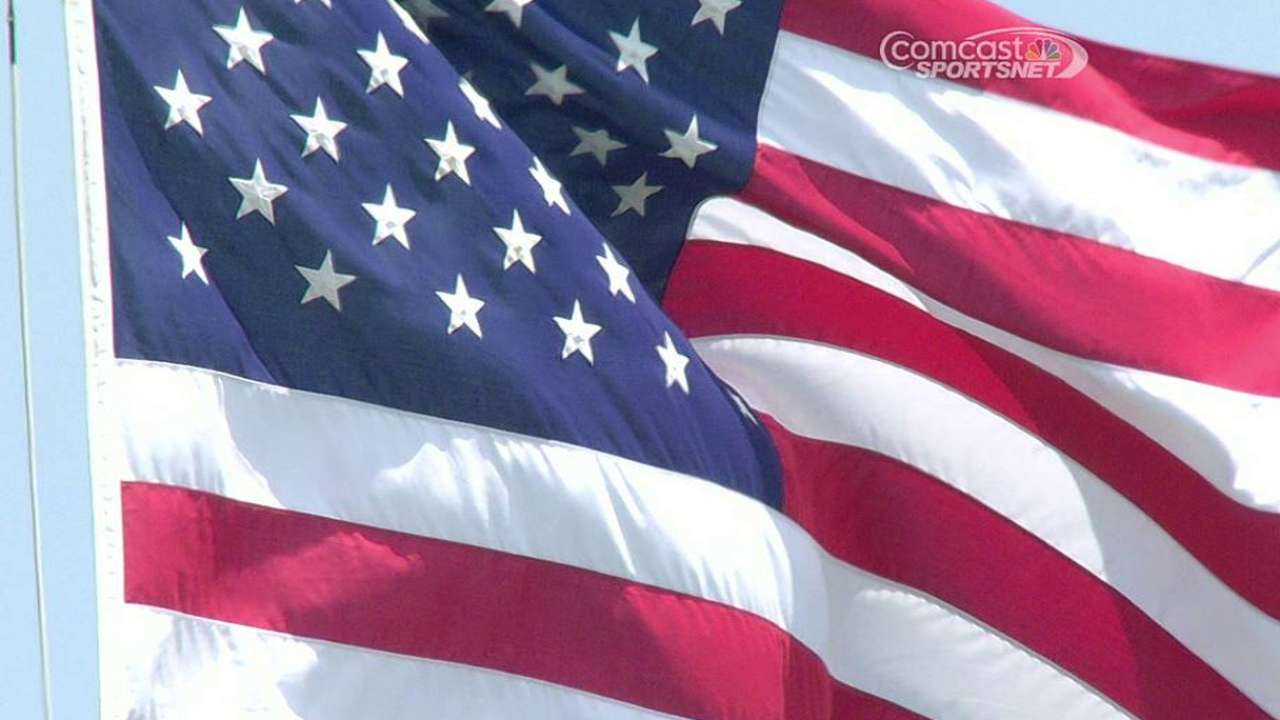 SAN FRANCISCO -- In remembrance of the lives lost in the Sept. 11, 2001 terrorist attacks against the United States, the Giants held a special pregame ceremony at AT&T Park before their Thursday afternoon game against the D-backs.
Prior to the first pitch, both teams lined up on the baselines for a moment of silence and the national anthem.
San Francisco Fire Chief Joanne Hayes-White and S.F. Police Chief Greg Suhr threw ceremonial first pitches to Giants pitcher George Kontos and D-backs outfielder Cody Ross, respectively.
Ryan Hood is an associate reporter for MLB.com. Follow him on Twitter @ryanhood19. This story was not subject to the approval of Major League Baseball or its clubs.