Cooper eager to work with Rodon
Disappointed top prospect not called up to get acclimated to big leagues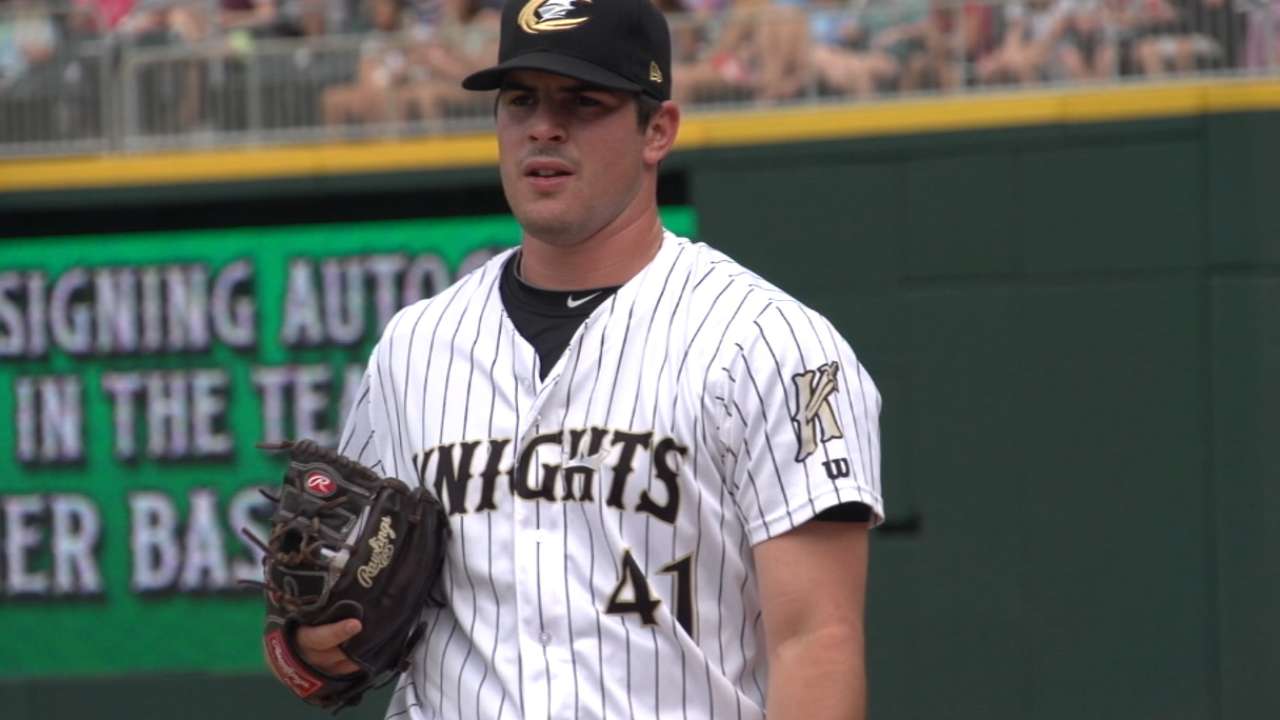 CHICAGO -- White Sox pitching coach Don Cooper is looking forward to working with Carlos Rodon, the team's top pick in the 2014 First-Year Player Draft and third overall selection, who could break camp in '15 as part of the big league starting rotation. Cooper would have liked to have begun that working relationship during the final month of this present season.
"I'm disappointed that he didn't come up for the last month," Cooper told MLB.com. "Not to pitch, but just to be here and get a feel of things. Have some sidelines. Get comfortable and all that stuff. I'm disappointed that didn't happen, disappointed that he's not going to the instructional league. But listen, we'll see him in Spring Training and have a better idea."
Rodon, the club's No. 1 prospect, moved from the Arizona Rookie League to Class A Winston-Salem to Triple-A Charlotte after joining the White Sox organization at the start of July with a franchise-record $6.582 million signing bonus. His 2.92 ERA and 38 strikeouts over 24 2/3 innings appeared to have him targeted for a September callup, but ultimately the White Sox decided the move was not best for Rodon's long-term development as a starter.
"Certainly, he's a talented kid, and Rodon looks good," Cooper said. "I never had a guy that didn't have things to work on. Everybody. And so I'm anxious to meet him, to watch him, to start the relationship. Again I wish it could have started now, but for whatever reason, it didn't. We'll see him in Spring Training."
Third to first
• Infielder Rangel Ravelo will be playing winter ball this offseason instead of taking part in the Arizona Fall League. Infielder Nick Basto replaced Ravelo on Glendale's AFL roster. Ravelo, 22, a sixth-round selection in the 2010 First-Year Player Draft, hit .309 with 37 doubles and 66 RBIs for Double-A Birmingham this season.
• Manager Robin Ventura indicated that Chris Bassitt could get another start before the end of the '14 campaign after his strong effort against Oakland on Wednesday.
Scott Merkin is a reporter for MLB.com. Read his blog, Merk's Works, and follow him on Twitter @scottmerkin. This story was not subject to the approval of Major League Baseball or its clubs.