Reds honor 9/11 with special pregame ceremony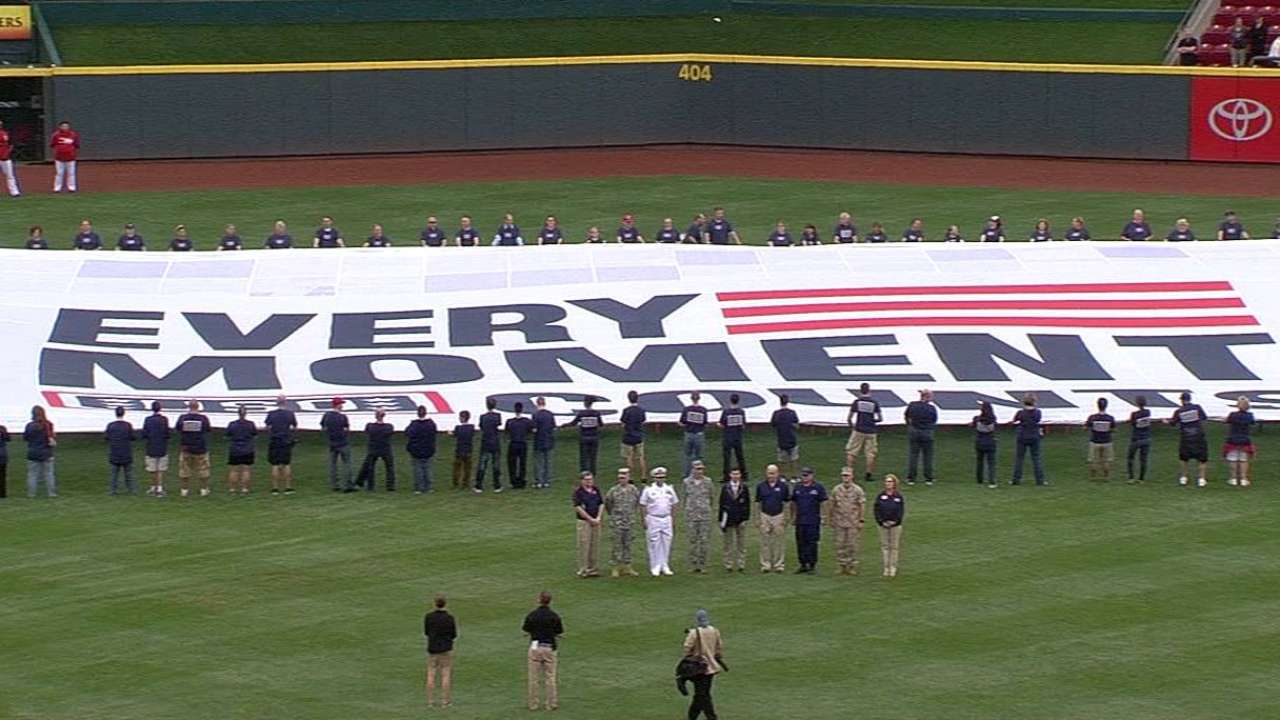 CINCINNATI -- The Reds held a special pregame ceremony to remember the September 11th terrorist attacks before Thursday afternoon's series finale against the Cardinals at Great American Ball Park.
Reds players wore commemorative caps adorned with the American flag as the team celebrated Military Appreciation Day as well as Police & Fire Appreciation Day.
The USO unfurled a giant American flag in the outfield, with a world-record 115,405 signatures from all 50 states and seven different countries as part of the organization's "Every Moment Counts" campaign. The campaign is an initiative that encourages Americans to make special moments that honor soldiers and their families.
A Guinness World Records adjudicator presented the USO with a certificate for the new record, which shattered the former mark (set in 2012) for signatures on a flag by 82,132. The flag's dimensions are 80 feet by 120 feet, and it weighs more than 350 pounds. Cincinnati is the first stop on a three-city tour for the flag.
Other special guests on hand included Cincinnati Police Chief Jeffrey Blackwell, who threw out a ceremonial first pitch, and Cincinnati firefighter John Winfrey, who sang the National Anthem.
Manny Randhawa is an associate reporter for MLB.com. This story was not subject to the approval of Major League Baseball or its clubs.