Santana returns to action; Perkins available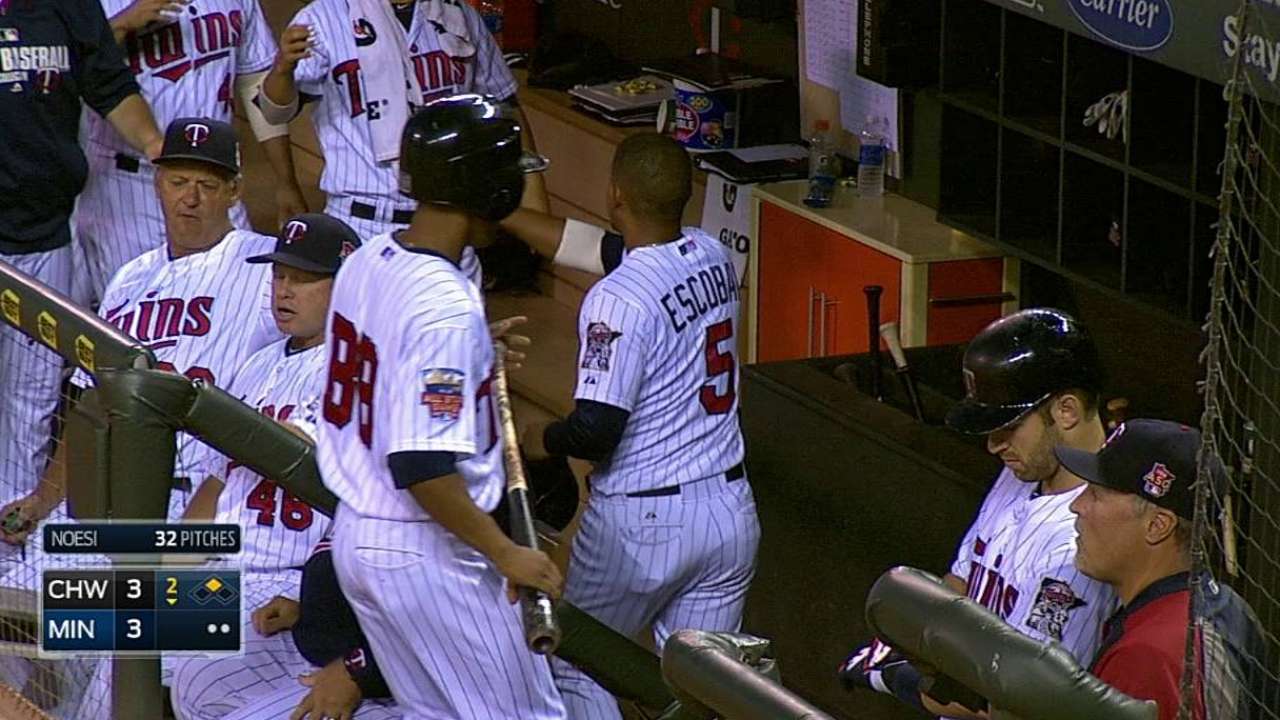 CLEVELAND -- Rookie center fielder Danny Santana returned to action and reclaimed his spot atop the Twins' batting order on Thursday afternoon.
Santana, who had been sidelined since Saturday with a lower back strain, was in the lineup for the first game of Minnesota's traditional doubleheader against the Cleveland Indians. The switch-hitting speedster is batting .304 with 14 stolen bases in 66 games in the leadoff role entering action Thursday.
"Danny told me this morning that he was fine to bat lefty, righty, it didn't matter, so we're sending him out there in his usual spot," Twins manager Ron Gardenhire said. "Depending how he feels, we'll see about playing him in the second game, but he's ready to go."
The 23-year-old Santana has been one of Minnesota's most pleasant surprises since being recalled from Triple-A Rochester on May 3. He has reached base in 68 of his first 84 Major League games, while his .320 batting average leads all American League rookies.
Santana took batting practice Tuesday and Wednesday in Cleveland, but he felt discomfort swinging from the right side. Aaron Hicks played center field in his absence against the Indians, while Jordan Schafer hit first.
Twins closer Glen Perkins also was back in uniform for the twin bill. The left-hander, who hasn't appeared in a game since September 4 because of a stiff neck, ranks fifth in the AL with 33 saves entering play Thursday.
Perkins underwent an MRI over the weekend that revealed no significant damage, then threw a baseball without experiencing pain Tuesday.
Right-hander Jared Burton went 1-for-1 in save opportunities during Perkins' absence, pitching a perfect ninth inning in a 4-3 win over the Indians in the series opener on Tuesday.
Brian Dulik is a contributor to MLB.com. This story was not subject to the approval of Major League Baseball or its clubs.