Cain sparks Royals' offense in win over Tigers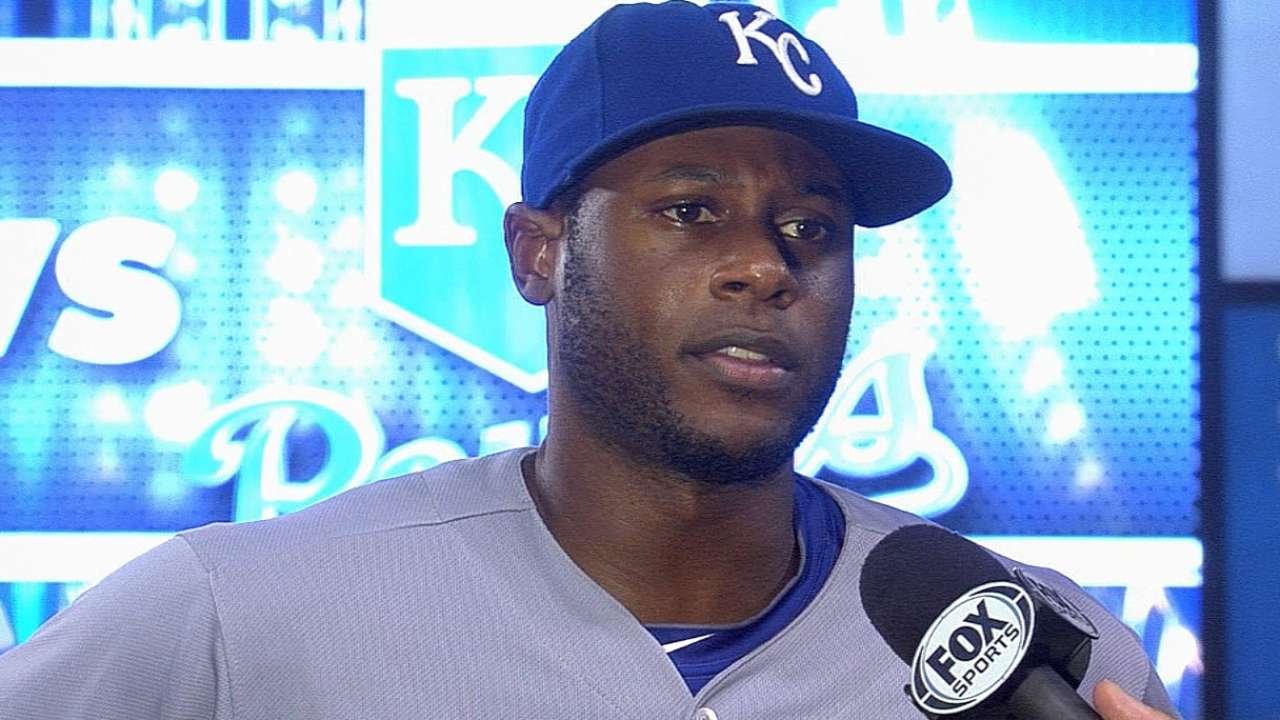 DETROIT -- A fired-up Lorenzo Cain was the Royals' primary offensive force in their 3-0 victory over the Tigers on Wednesday night.
Cain drove in a fourth-inning run with a single, one of his three hits, but he also delivered a ninth-inning triple that set up an important insurance run, scored on Alcides Escobar's sacrifice fly.
That came after the Royals couldn't take advantage of a none-out, bases-loaded opportunity against reliever Phil Coke in the eighth inning. After Coke departed with a back problem, Al Alburquerque arrived and Salvador Perez lined his first pitch back to the mound. Alburquerque speared it and doubled off Alex Gordon at third. Then, the Tigers' reliever struck out Mike Moustakas and pumped his fist excitedly.
Cain, in the on-deck circle, watched the display intently.
"It definitely got me fired up because I was on deck. So to see him strike Moose out and fist pump like that, I was fired up the entire half-inning I was out there," Cain said. "And I felt like I had to go up there and do something and prove myself in that next at-bat, and that's exactly what I did."
Facing ex-Royals closer Joakim Soria, Cain ripped a triple down the right-field line and sprinted to third base on the rain-soaked infield.
"It was tough because it was wet and slippery, but I was able to keep my balance," Cain said. "I slipped a little bit at second, but I got the triple and Esky drove me in. It was a huge run for us."
Dick Kaegel is a reporter for MLB.com. This story was not subject to the approval of Major League Baseball or its clubs.