Coke exits Tigers' loss with lower-back injury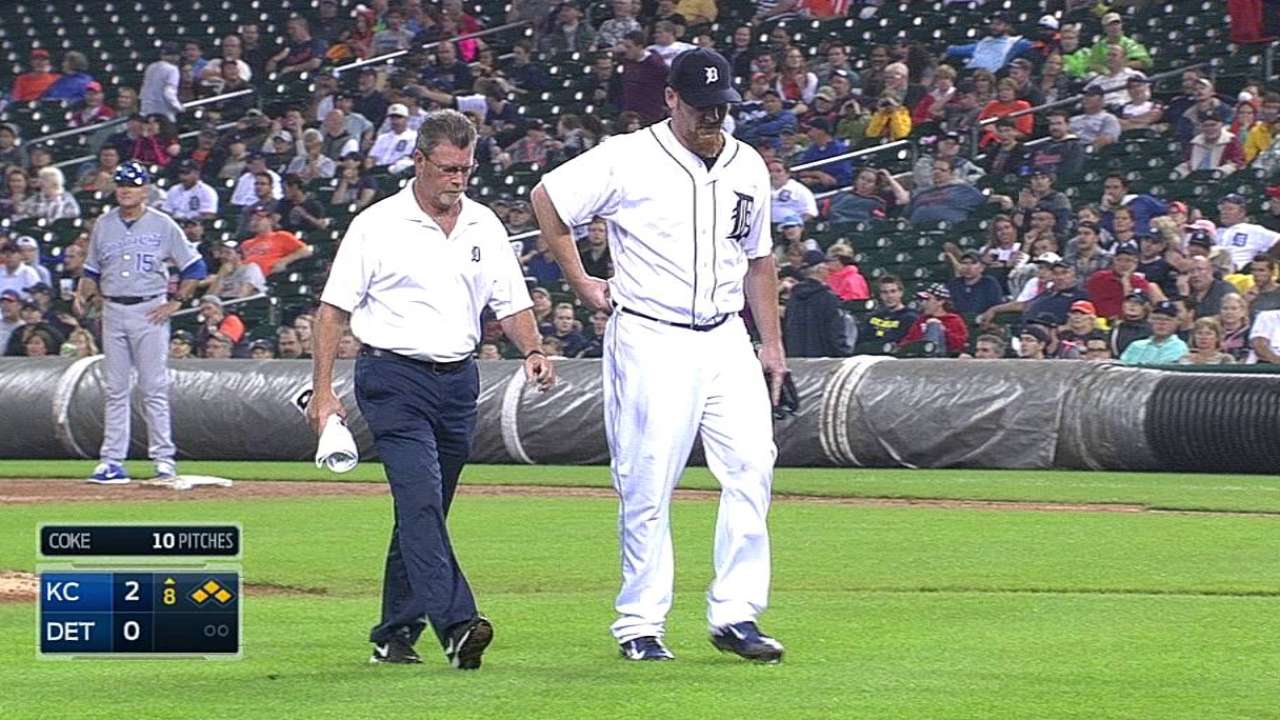 DETROIT -- Tigers reliever Phil Coke left Wednesday night's 3-0 loss to the Royals in the eighth inning with what manager Brad Ausmus called a lower-back injury.
"I haven't checked on him, so I can't give you an update other than that," Ausmus said after the loss, which dropped Detroit one game behind first-place Kansas City in the American League Central race.
The injury appeared to occur when Coke was rushing to field a bunt off the bat of Eric Hosmer. Coke exited the game with the bases loaded, having walked a batter and allowed a single prior to the bunt hit.
Coke, one of three left-handers in the Tigers' bullpen, has a 3.79 ERA in 54 2/3 innings. He's gone eight outings without allowing a run.
Matt Slovin is an associate reporter for MLB.com. This story was not subject to the approval of Major League Baseball or its clubs.