Brown dealing with bruised left shoulder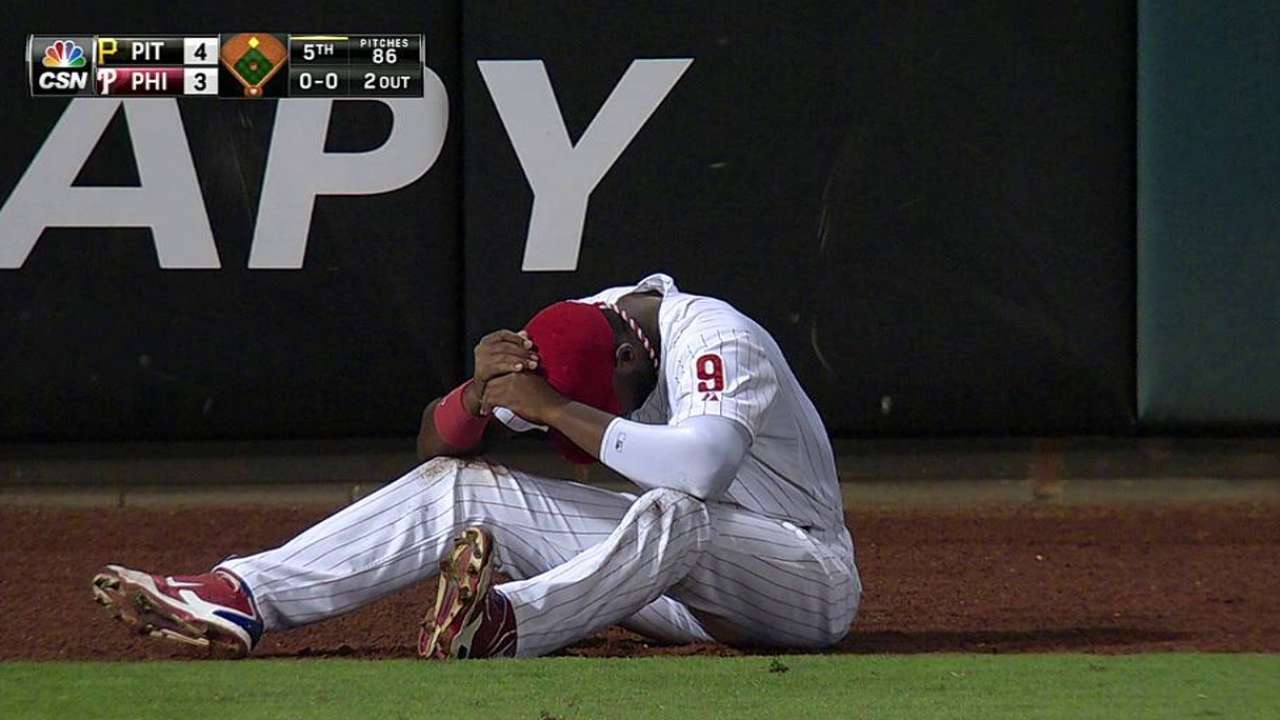 PHILADELPHIA -- Left fielder Domonic Brown exited Wednesday's 6-3 loss to the Pirates in the bottom of the sixth due to a bruised left shoulder he sustained earlier in the game.
With two outs in the top of the fifth, Travis Snider lined a ball to left field, and Brown fully extended as he dove for it. Brown came up empty, and braced his landing with his left elbow.
Brown remained on the ground in pain following his lunge.
"He didn't feel it initially. The wind was knocked out of him also," said manager Ryne Sandberg. "That's why he laid back down. His shoulder stiffened up on him as the game went on."
With Brown due to lead off the bottom of the sixth, Sandberg pulled him in favor of pinch-hitter Darin Ruf, who remained in the game in left field.
Erik Bacharach is an associate reporter for MLB.com. This story was not subject to the approval of Major League Baseball or its clubs.