Mattingly wins two challenges, Black wins one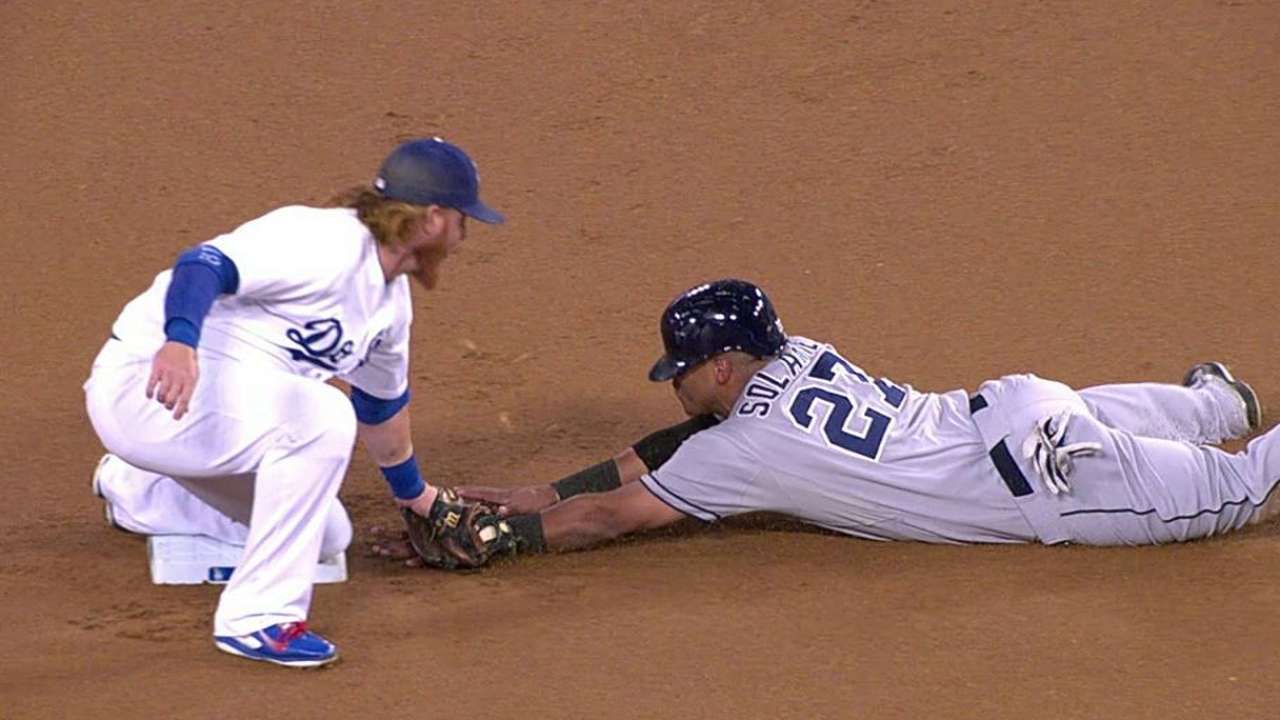 LOS ANGELES -- The Dodgers won two manager's challenges in Wednesday night's game against the Padres.
In the top of the first inning, Yangervis Solarte, attempting to steal second base, was tagged by second baseman Dee Gordon, who took catcher A.J. Ellis' throw. Umpire Lance Barrett called Solarte safe.
But on a challenge by Dodgers manager Don Mattingly, the call was overturned and Solarte was ruled out to end the inning.
In the top of the fifth inning, Barrett ruled that Cory Spangenberg had stolen second base with two outs, but Mattingly challenged, and that call was also overturned as shortstop Hanley Ramirez made a successful swipe tag.
With two outs in the sixth inning, Padres manager Bud Black challenged a call at first base in which Dodgers baserunner Hanley Ramirez was called safe on an attempt by pitcher Ian Kennedy.
After the review, the ruling on the field was overturned. Ramirez was called out, and the inning ended with the Dodgers leading 2-0.
Ken Gurnick is a reporter for MLB.com. This story was not subject to the approval of Major League Baseball or its clubs.