Ackley looks to rejoin lineup for A's series
Left fielder misses fourth straight game with bone spurs in left ankle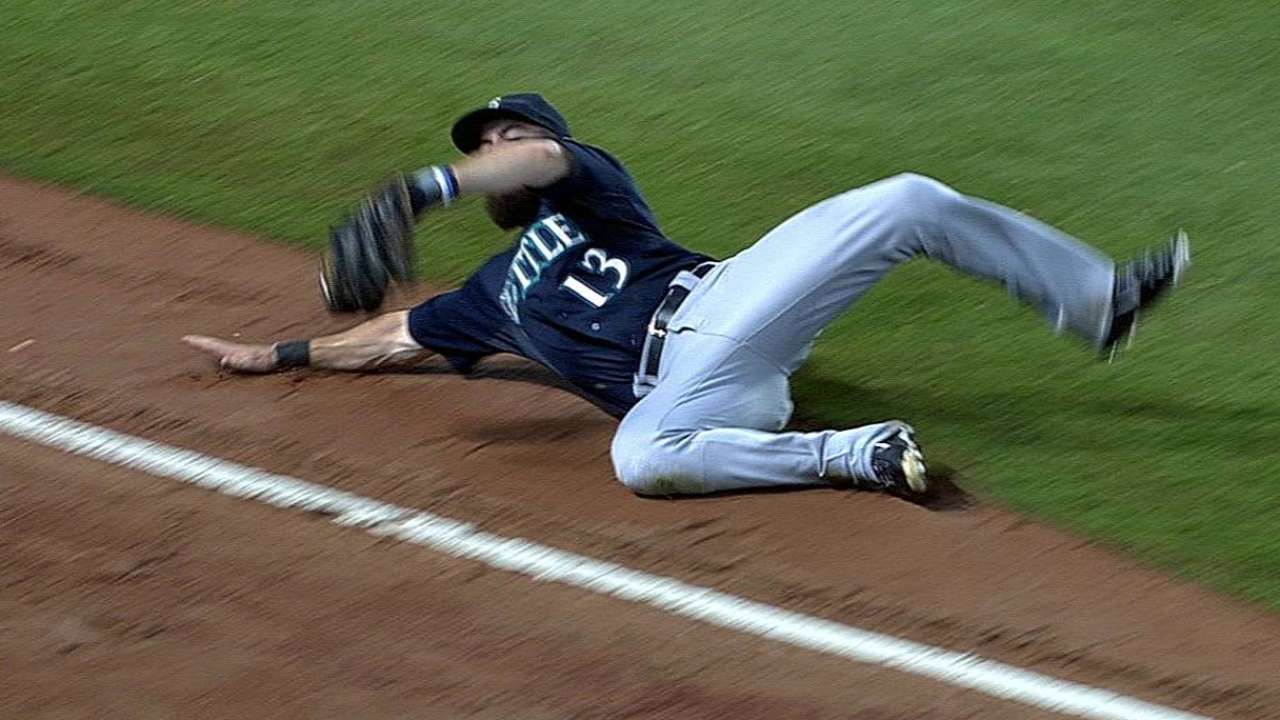 SEATTLE -- Left fielder Dustin Ackley was out of the Mariners lineup for a fourth consecutive game Wednesday, but the hope is he'll return to action Friday when Seattle opens a three-game series against the Athletics, according to manager Lloyd McClendon.
The 26-year-old has been dealing with bone spurs in his left ankle. He had an MRI this week that revealed no structural damage.
Ackley did some work in the batting cage before Wednesday's rubber game against the Astros and afterward reported no problems. The Mariners are off Thursday, which provides Ackley an extra day of rest.
"The last two days have been progressively better," he said. "If it came to the point where I had to play today, I probably could, but I think it's one of those things where they don't want to push it just yet with the off-day tomorrow. I'm available if they want me to do something."
Ackley had surgery to remove bone spurs in his left ankle after the 2012 season. When asked if Ackley might have another surgery to remove bone spurs when this season concludes, McClendon declined to speculate.
"Well, I don't know anything about that," he said. "I'm sure somewhere down the line they'll discuss all that stuff, but I have no idea."
In 2014, Ackley is hitting .251 with 11 home runs and 60 RBIs over 130 games. Since the All-Star break, he's posted a .291/.328/.497 slash line with seven home runs and 31 RBIs, helping spark an offense that began Wednesday averaging 4.39 runs per game since the July 31 Trade Deadline, fifth in the American League.
He hasn't played since he left Saturday's game against the Rangers after making a sliding catch. On Wednesday, rookie James Jones started in left field.
"They want me to be ready for the rest of the season as opposed to push it and be ready for this game," Ackley said. "It feels great though, I'm ready to go."
Adam Lewis is an associate reporter for MLB.com. This story was not subject to the approval of Major League Baseball or its clubs.