Braun likely to return Thursday from injury absence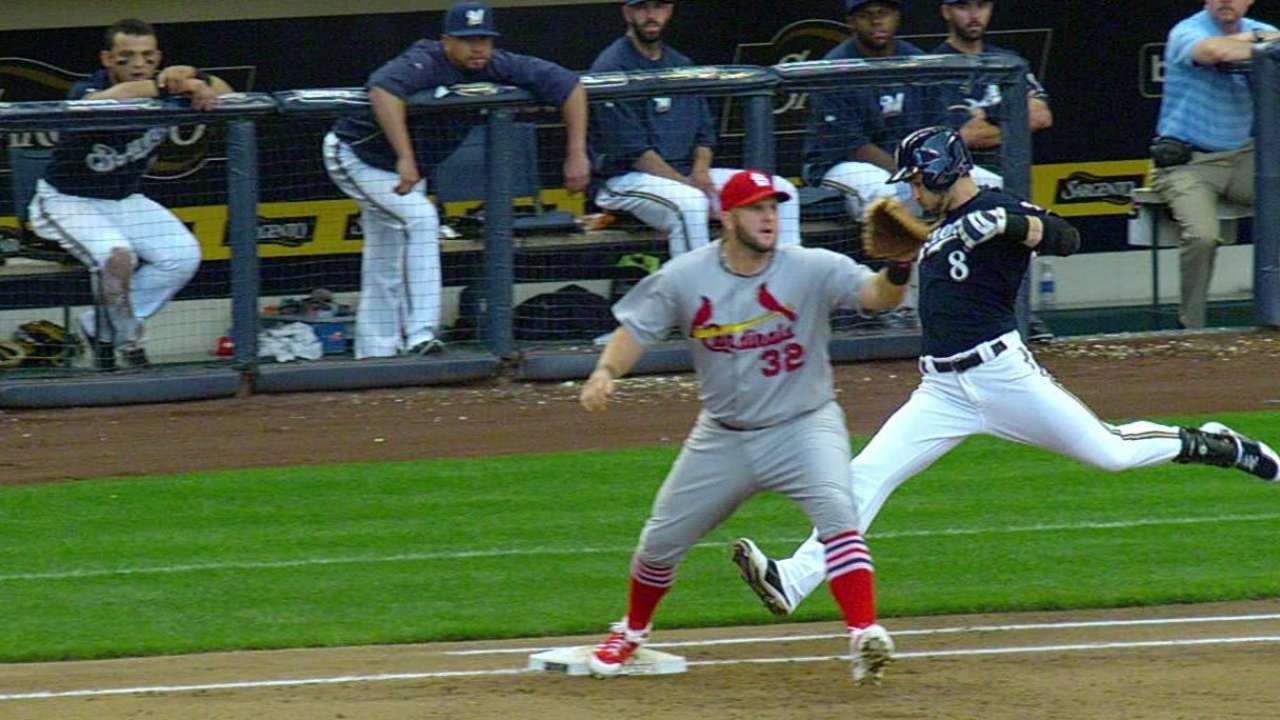 MILWAUKEE -- Ryan Braun is expected to be back to full duty for the Brewers on Thursday after missing a second straight start due to a right thumb injury he has grown somewhat weary of addressing.
"I don't want to get into any of it anymore. I think I've talked about it more than enough," Braun said Wednesday.
He did offer one clarification about the injury that has impacted his power production since early last season, the result of an inflamed nerve at the base of his right thumb. Before Braun was limited to a pinch-hitting appearance on Tuesday, the issue was characterized as spreading into his hand, but the outfielder said that was inaccurate.
"There's nothing wrong with my hand, though, I will say that," he said. "Never has been anything wrong with my hand. There was a little thing in the wrist that we were dealing with, but it's more the thumb is the issue. I feel like I've talked about it enough. I understand where you guys are coming from. Nothing wrong with my hand.
"I think sometimes when my thumb gets bad, it's because I hold the bat different, so I try to do different things to find a way to compensate. So there's other little things, but there's nothing wrong with my hand."
Asked whether he would be available off the bench once again on Wednesday, Braun said, "I want to play. It's not like it's drastically different than it's been. It's just, I don't make any of those decisions and just deal with everything the best that I can."
Brewers manager Ron Roenicke said Braun was "fine to play," but submitted a lineup without the outfielder's name in it for a second straight day, believing the extra rest would benefit the player and the team for its remaining 16 games.
Braun entered Wednesday batting .229 with a .676 OPS since the All-Star break.
"I want to try and get this guy as good as we can get him," Roenicke said. "If I can sit him another day and he swings the bat better when we get him back, that's the right move."
Adam McCalvy is a reporter for MLB.com. Read his blog, Brew Beat, and follow him on Twitter at @AdamMcCalvy. This story was not subject to the approval of Major League Baseball or its clubs.