Gardy: Milone will keep getting the ball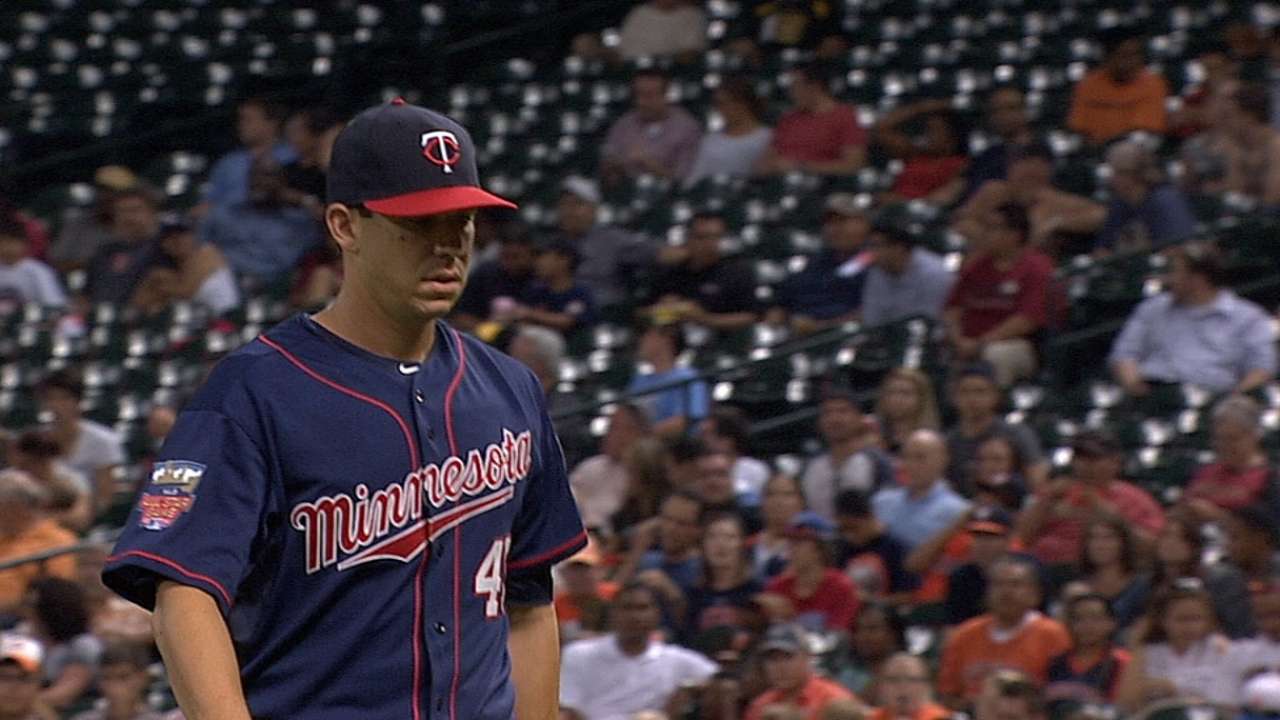 CLEVELAND -- Tommy Milone's time with the Twins has not gone as expected.
The left-hander is still seeking his first win with the team and missed his last start with a tired pitching arm. He'll return to the mound Saturday against the Chicago White Sox at U.S. Cellular Field sporting an 0-1 record and a 7.84 ERA.
"Obviously, he's had a hard time with us, so all you can do is give him the ball," Twins manager Ron Gardenhire said Wednesday at Progressive Field. "The change of scenery has been difficult, but we're trying our best to make the adjustment as easy as possible."
Milone was acquired from Oakland in a July 31 trade for outfielder Sam Fuld, which Minnesota hoped would fortify its rotation. He threw six innings of two-run ball in his Twins debut against Houston on August 11, but it's been all downhill since then.
Four subsequent starts have seen Milone toss a total of 14 2/3 innings and allow 16 earned runs for a 9.82 ERA. He logged just 3 2/3 frames in his last game on September 2 against the White Sox.
"He said he had a dead arm at the time, but he threw a bullpen outside today and told me everything felt good," Gardenhire said. "Now that he's back on line, absolutely he'll make his next start."
With 18 regular season games remaining, Minnesota general manager Terry Ryan believes there is plenty of time for Milone and the rest of the team to head into the offseason feeling good about themselves.
"Players sign on for 162 games; so do I, so does the staff," Ryan said. "The experience you gain is precious, which is why you want to make the most of every one of them."
Brian Dulik is a contributor to MLB.com. This story was not subject to the approval of Major League Baseball or its clubs.