Royals win challenge on overturned pickoff play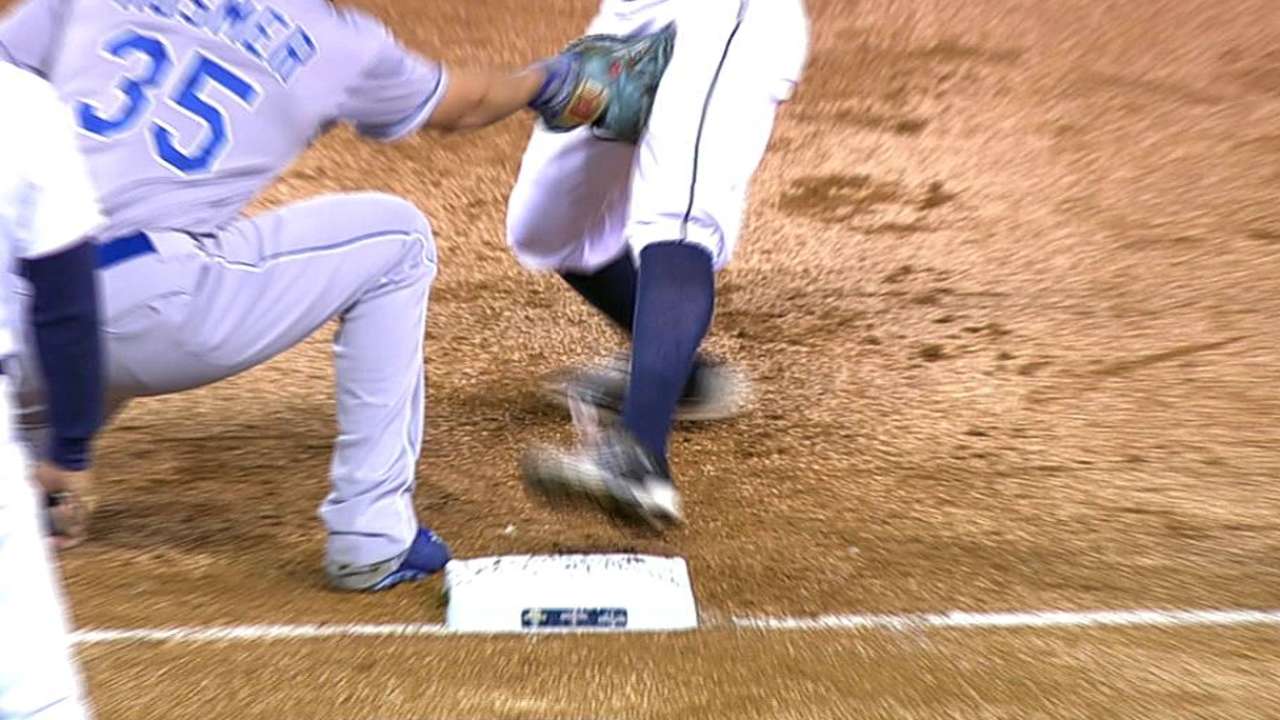 DETROIT -- Thanks to an instant replay challenge, Royals right-hander James Shields recorded his 31st career pickoff and his fourth this season.
Ian Kinsler was at first base after opening the Tigers' first inning in Wednesday night's 3-0 win for the Royals with a single. Shields threw over to first baseman Eric Hosmer, who applied the tag, but umpire John Tumpane called Kinsler safe.
Royals manager Ned Yost challenged the decision and won. The New York review concluded that Kinsler was out and overturned the call. That gave the Royals a 21-12 record under the new challenge system.
Dick Kaegel is a reporter for MLB.com. This story was not subject to the approval of Major League Baseball or its clubs.