Beltran could need elbow surgery before offseason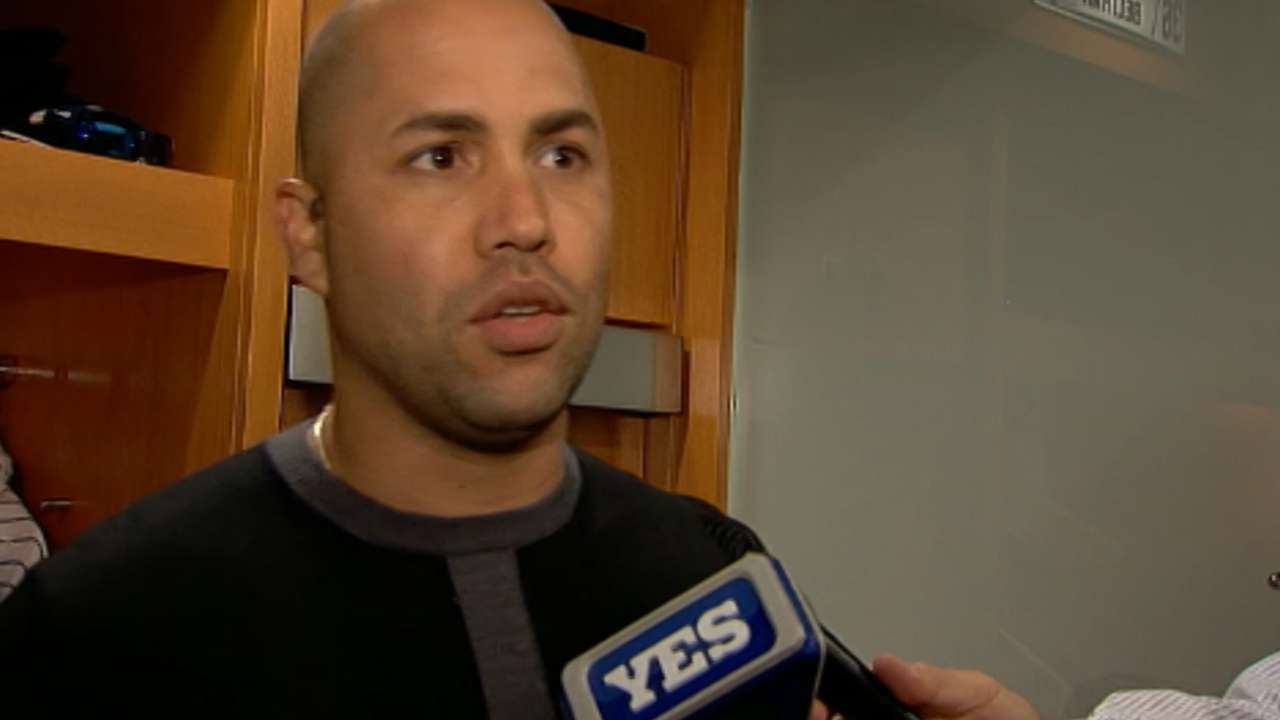 NEW YORK -- The remainder of Carlos Beltran's season is in jeopardy after pain in the bone spur in his right elbow that has bothered him for much of the campaign caused him to be a late scratch from the lineup prior to Wednesday's 8-5 victory against the Rays.
Beltran will miss the next two or three games to see if the elbow feels better. If not, he will almost certainly be shut down and have elbow surgery.
"If I can't go out and take a swing like I normally take in a game, I might need to have the surgery," Beltran said.
Beltran was originally in Wednesday's starting lineup before batting practice triggered pain in the elbow, which he has been battling since a stint on the disabled list in May.
Beltran has felt pain in his elbow at various times this season, but the Yankees have had the luxury of letting him rest and administering a cortisone shot to help the pain go away. Elbow surgery has been an option since May, but the shots have helped the Yankees push the need for it back until the offseason. But Beltran has received three cortisone shots already this season, and Yankees team doctors do not recommend that he receive another.
"If it doesn't calm down, it's probably [time to shut him down]," manager Joe Girardi said.
It is possible the elbow has contributed to a disappointing 2014 season for Beltran, who is in the first year of a three-year, $45 million contract. He is hitting .236 -- just .174 in September -- with 15 home runs and 49 RBIs.
"It's frustrating, but it's something that I've been dealing with almost the whole season," Beltran said.
Martin Prado's strained left hamstring kept him out of Wednesday's lineup, while Brett Gardner missed his fourth straight game with a lower abdominal injury.
Jamal Collier is an associate reporter for MLB.com. This story was not subject to the approval of Major League Baseball or its clubs.