Matheny appreciates MLB's clarification of Rule 7.13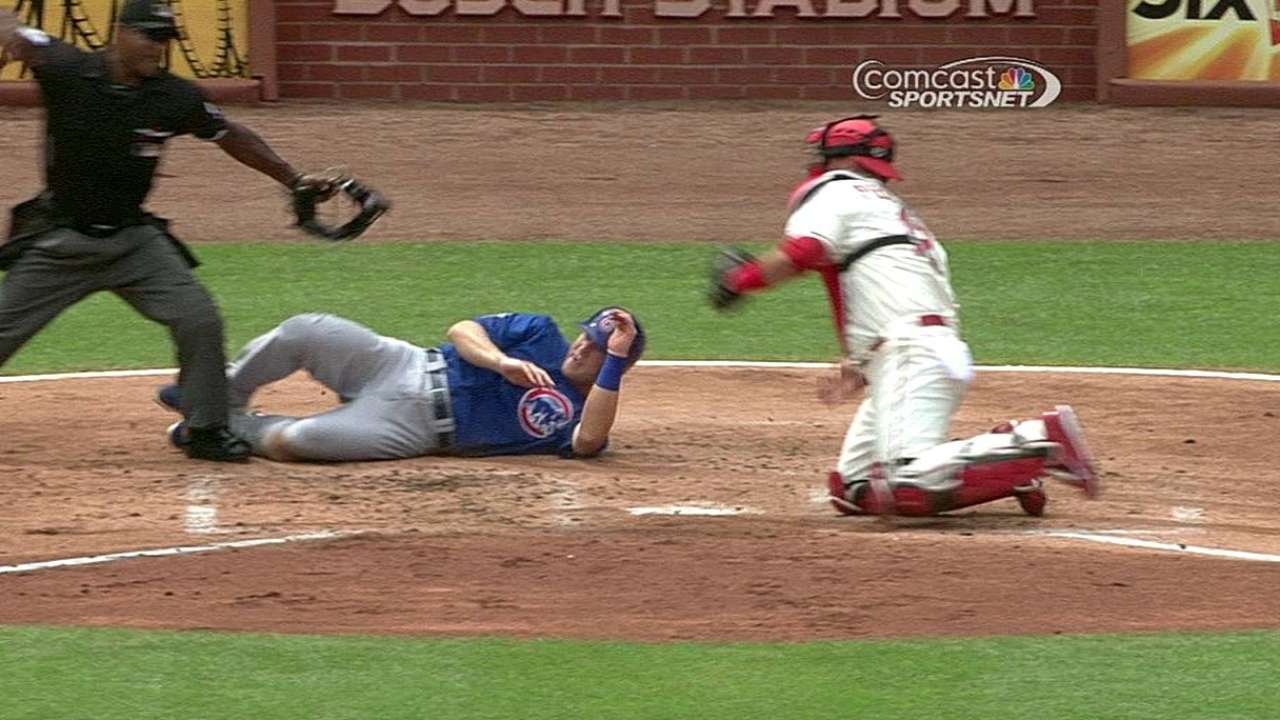 CINCINNATI -- Cardinals manager Mike Matheny said on Wednesday that MLB's clarification of Rule 7.13 pertaining to catchers blocking home plate is a step in the right direction.
The clarification of the rule came in an illustrated memorandum released to all 30 teams on Tuesday. According to managers who have seen the memo, the key point is that umpires and replay officials in New York should use common sense in ruling whether a catcher's blocking of home plate without the ball actually hindered a runner from trying to score.
The memo instructs that runners who would be out by a significant margin should not be called safe on a technicality.
"I agree with what was said in the email that came out to us [from MLB]," Matheny said. "The fact of the matter is that the intent was to lessen the risk and lessen the amount of injuries from a collision, and I believe the league's done a great job with that. I understand that they're trying to clear up what that exactly looks like, and differentiate how it's going to be ruled from now on.
"But I still think it's going to take a little time to see how it's enforced, because there have been -- even though they're making a statement that we're trying to make it a little clearer -- we all still have in our minds these calls that have been made. So we still don't know exactly how that's going to translate. … It's gonna be a little loose for a while, but I understand where the league's trying to go."
The rule clarification was negotiated between MLB and the MLB Players Association with an eye on October.
"I think the timing's right, too, before baseball heads into the postseason, to try and eliminate something like that happening on a bigger stage," Matheny said.
Manny Randhawa is an associate reporter for MLB.com. This story was not subject to the approval of Major League Baseball or its clubs.