Mattingly puts struggling Puig in leadoff spot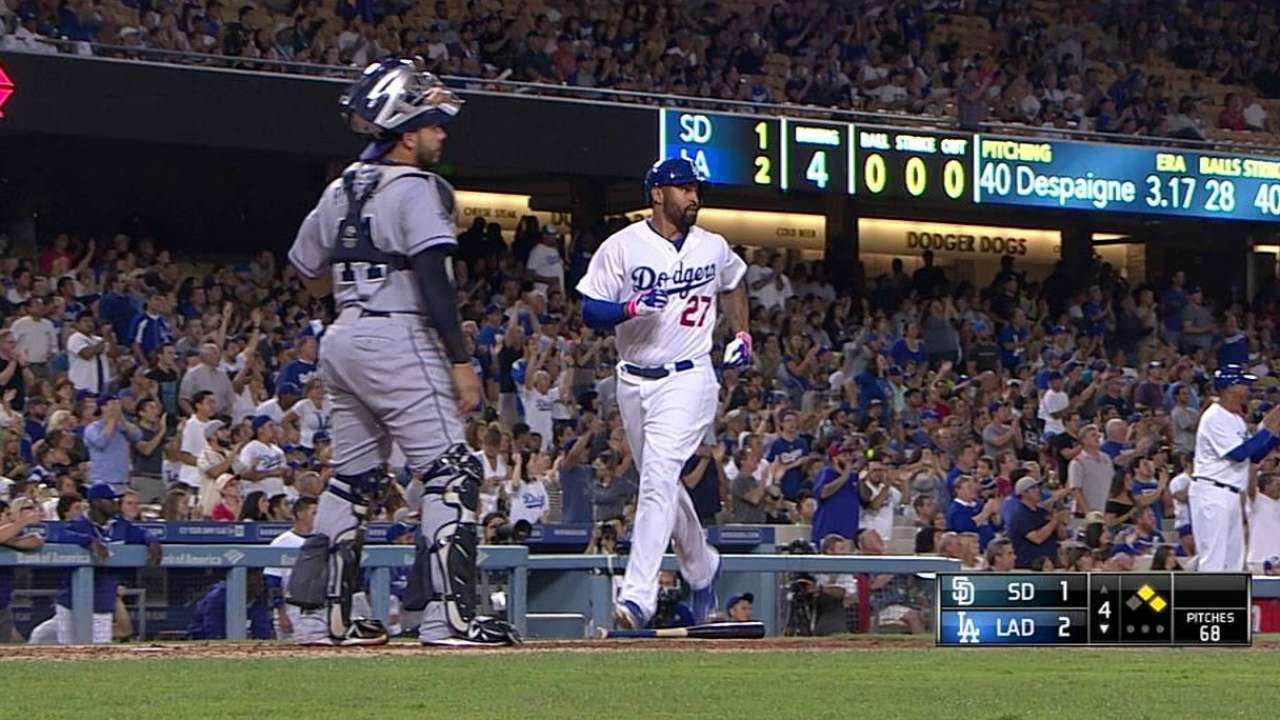 LOS ANGELES -- Yasiel Puig attracts, if not embraces, drama. It makes him intriguingly narcissistic when things are good, maddening when things go sideways. Like now.
But after trying several techniques from his managerial bag of tricks to get the most out of Puig, including benching and dropping him in the batting order, Don Mattingly had Puig batting leadoff for the Dodgers in Wednesday night's series finale against the Padres with a simple explanation.
"The biggest thing is, we need him," Mattingly said of Puig, whose typically late arrival for batting practice Wednesday was excused because of a family issue, according to the club.
"There's always stuff going on with different guys, but Yasiel basically got us to this point and everything we've tried to do so far is to try to get him going, take the pressure off, the same we'd do for anybody. It's time to get him rolling.
"It's no secret that we have a big series coming up [in San Francisco] and hopefully he plays well tonight and keeps it going the rest of the year. At the end of the day, we know we need him. When he's going good, we're a better team. It's time. Sink or swim."
Puig had a historic May, batting .398 with a 1.223 OPS, 11 homers and 40 RBIs, which he rode into a starting berth on the National League All-Star team.
Since then, though, he's been a bust, batting .259 with two homers and 23 RBIs. In August, he hit .216 with no homers and four RBIs.
Puig hit first in the order against Ian Kennedy as Dee Gordon was out of the lineup, replaced at second base by hot-hitting Justin Turner.
Ken Gurnick is a reporter for MLB.com. This story was not subject to the approval of Major League Baseball or its clubs.