Second base a position in flux for White Sox
Sanchez, Semien getting a look with Johnson on the mend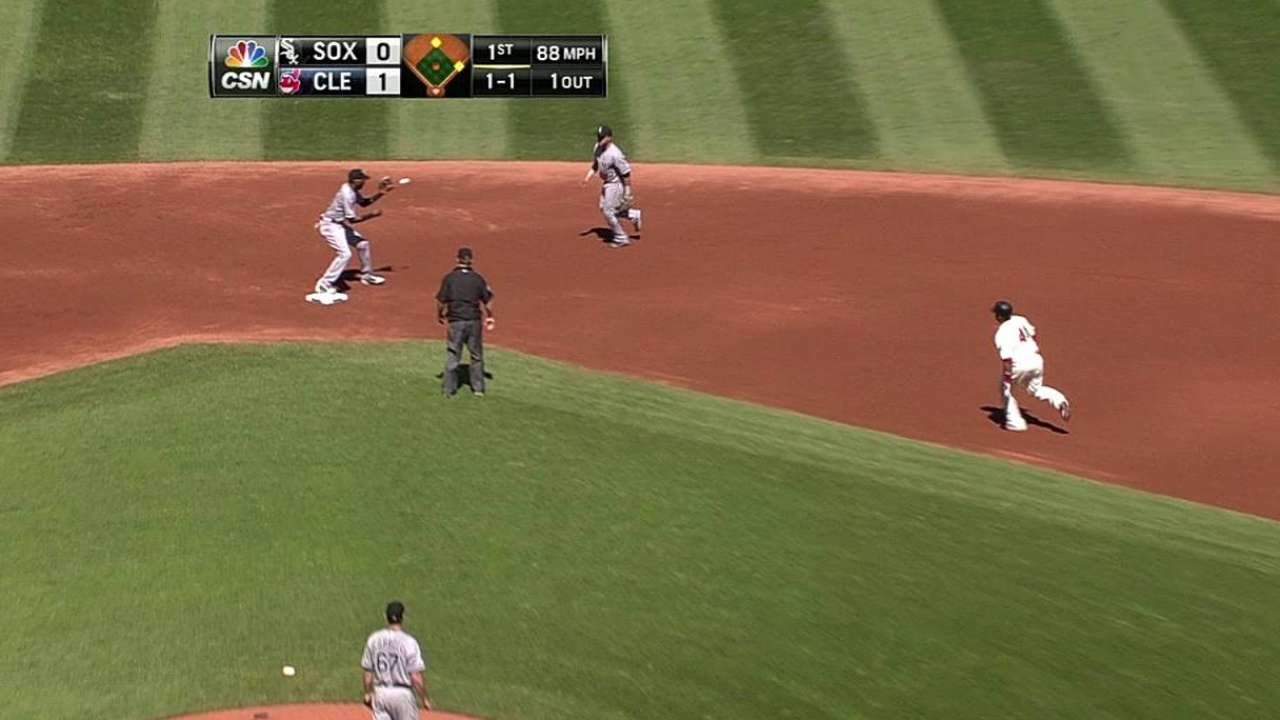 CHICAGO -- While the A's are focused on staying in control of the American League Wild card race during this four-game set at U.S. Cellular Field, the September evaluation process works in conjunction with trying to win games for the White Sox. Second base stands as one of those spots being examined, with incumbent Gordon Beckham having been traded to the Angels on Aug. 21.
Micah Johnson, the fleet-footed, left-handed-hitting 23-year-old who swiped 84 bases last year, was shut down before September because of left hamstring issues. So Carlos Sanchez and Marcus Semien are getting the playing time during the season's final month. The switch-hitting Sanchez is hitting .292 with four RBIs.
"Yeah, he's a smart player," said White Sox manager Robin Ventura of Sanchez. "You start looking at his at-bats, where he is on the field, you see why everybody was so high on him.
"He seems to have a knack for putting the ball in play, making adjustments, both sides of the plate. The longer he's up here, hopefully he's getting better at it, but so far you're looking at a cagey kid that just understands how to play the game."
Semien's best defensive position is second base, although he has the ability to play across the infield. He's certainly a better defensive third baseman than he showed with three errors in Tuesday's loss.
Players such as Sanchez and Semien, with Triple-A experience and some prior Major League experience, are viewed differently than a player such as Wednesday starter Chris Bassitt, who has less Minor League time.
"When you get Sanchez and Semien that have been in Triple-A, you're maybe looking toward next year of what they can bring your team," Ventura said. "Bass is really coming up and you're getting the first look at him. Making the jump from Double-A to here is maybe a little more of a stretch than for those guys going into next year."
Scott Merkin is a reporter for MLB.com. Read his blog, Merk's Works, and follow him on Twitter @scottmerkin. This story was not subject to the approval of Major League Baseball or its clubs.