Murphy moves to third; Herrera to fill in at second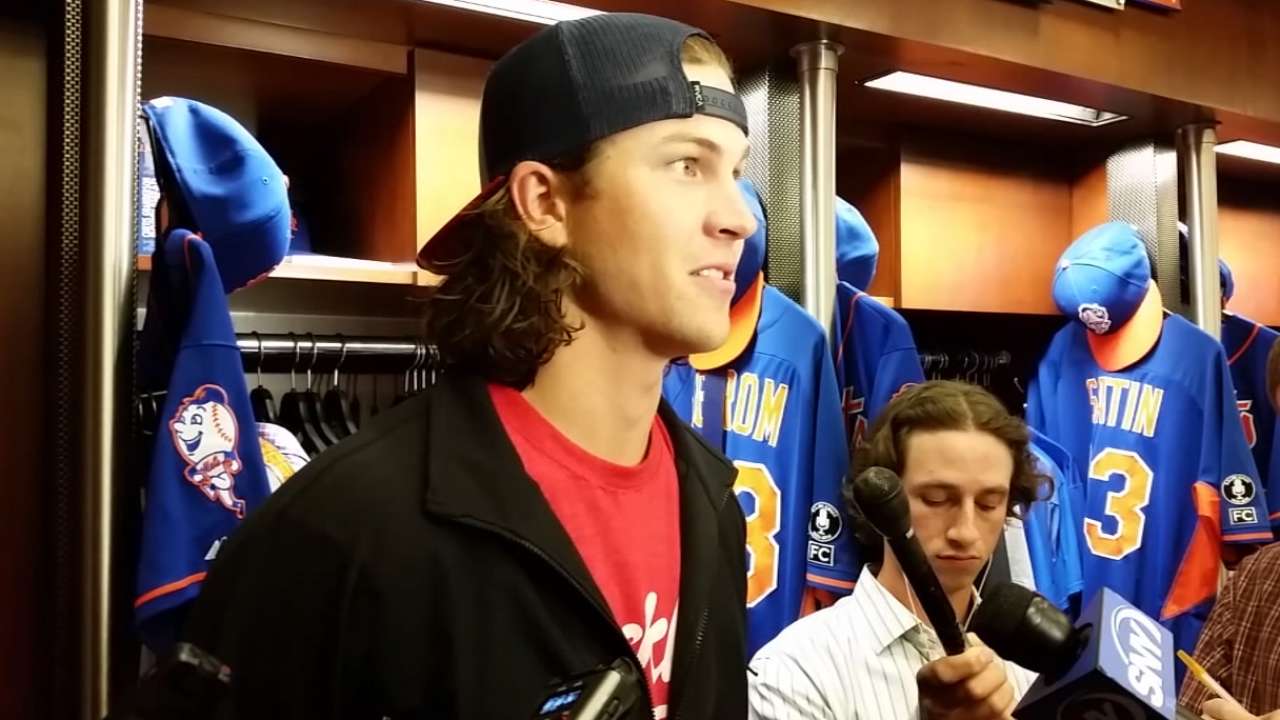 NEW YORK -- In an attempt to parlay David Wright's season-ending injury into an opportunity for team growth, the Mets are moving second baseman Daniel Murphy to third base for the rest of the season.
The shift allows the Mets to give 20-year-old infielder Dilson Herrera, the youngest player in the Majors, regular opportunities at second down the stretch.
"He did have a choice," manager Terry Collins said of Murphy, who made his first All-Star team earlier this summer as a second baseman. "I'm not going to put someone in a position they don't want to play. When I talked to Dan today, he said he knew … that might be brought up. He was fine with it. He has no issues at all. He knows he can play there. What he wants to do is play and he wants to win games."
Though Murphy's natural position is third base, he has not played there with any regularity since 2011. Instead, Murphy has worked tirelessly to improve from a well below-average second baseman to a roughly average one.
"It's nice to have had some experience there, so hopefully the learning curve has been shortened a little bit," Murphy said of third. "I haven't been over there in a couple of years. Every now and then I'll take groundballs with David, just kind of messing around. I think one of the big things is just restretching my arm out. It's a longer throw. I'm going to have to really stay on my legs a little bit more than I do at second to try to carry my throw over there. We'll see."
Had Wright not announced late Tuesday that he is done for the year with a sore left shoulder, Herrera would have spent most of the season's final 17 games on the bench. Instead, he will start regularly at second base, hoping to improve upon the .243 average, two home runs and .777 OPS he posted in 10 starts while Murphy was on the disabled list.
Anthony DiComo is a reporter for MLB.com. Follow him on Twitter @AnthonyDicomo. This story was not subject to the approval of Major League Baseball or its clubs.