Aoki's change in approach yields results at plate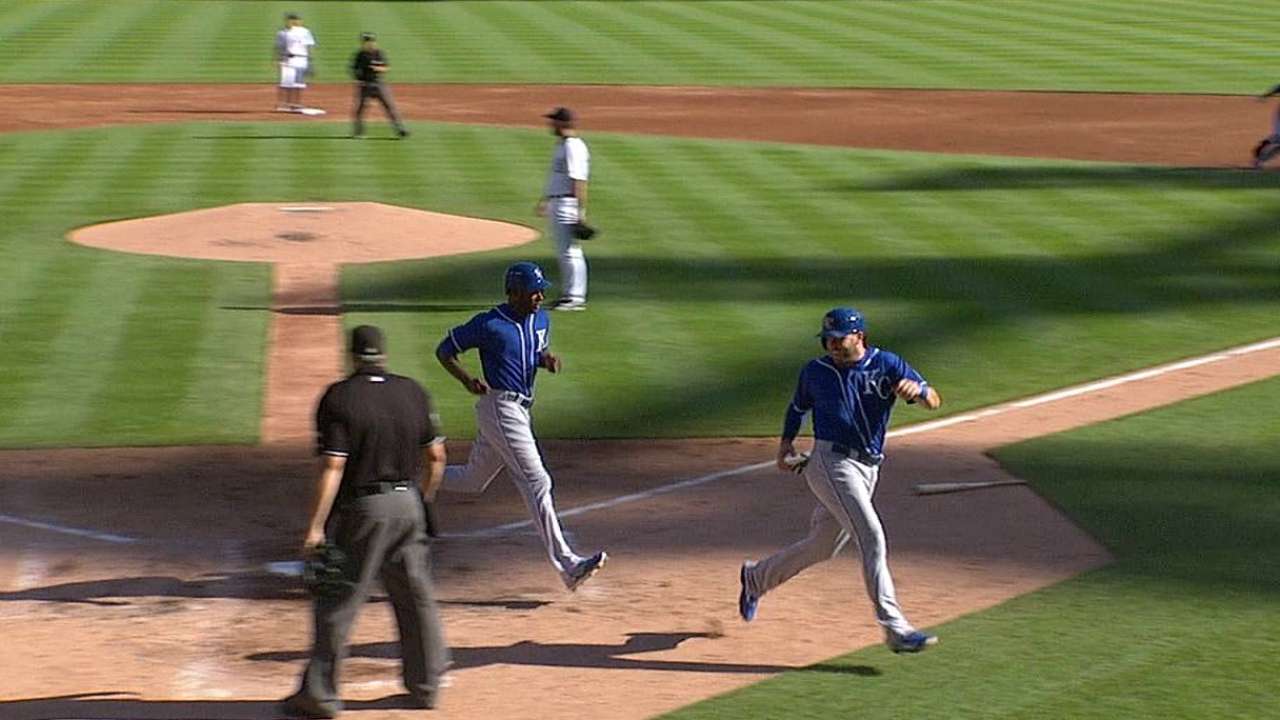 DETROIT -- Right fielder Nori Aoki has been one of the Royals' most productive hitters since the All-Star break. Since the break through Tuesday, he had a .432 (16-for-37) average with runners in scoring position with 22 RBIs.
Aoki admits he made some adjustments to his approach at the plate.
"I changed things a little bit," he said.
What exactly were those changes?
"Top secret," Aoki said with a smile.
Aoki said that in English, he didn't need translator Kosuke Inaji's help on that phrase.
At the same time, Aoki has frequently come out of games in the late innings for the pinch-runner or a defensive replacement. His take on that was diplomatic.
"As a player, I think all players want to be able to compete for the team the whole game, but I understand the reasons why," Aoki said. "We play this game as a team and we try to win a game as a team as well, so I understand the reasons why [manager Ned Yost] might switch me."
Aoki was asked if he was satisfied with his first season with the Royals after two years with the Brewers.
"For me personally, I'm not satisfied and for the team I'm not satisfied because we still haven't won anything yet," he said. "I'm sure that once we make the playoffs, I'll be satisfied."
Dick Kaegel is a reporter for MLB.com. This story was not subject to the approval of Major League Baseball or its clubs.