Improvement in shoulder slow to come for Hamilton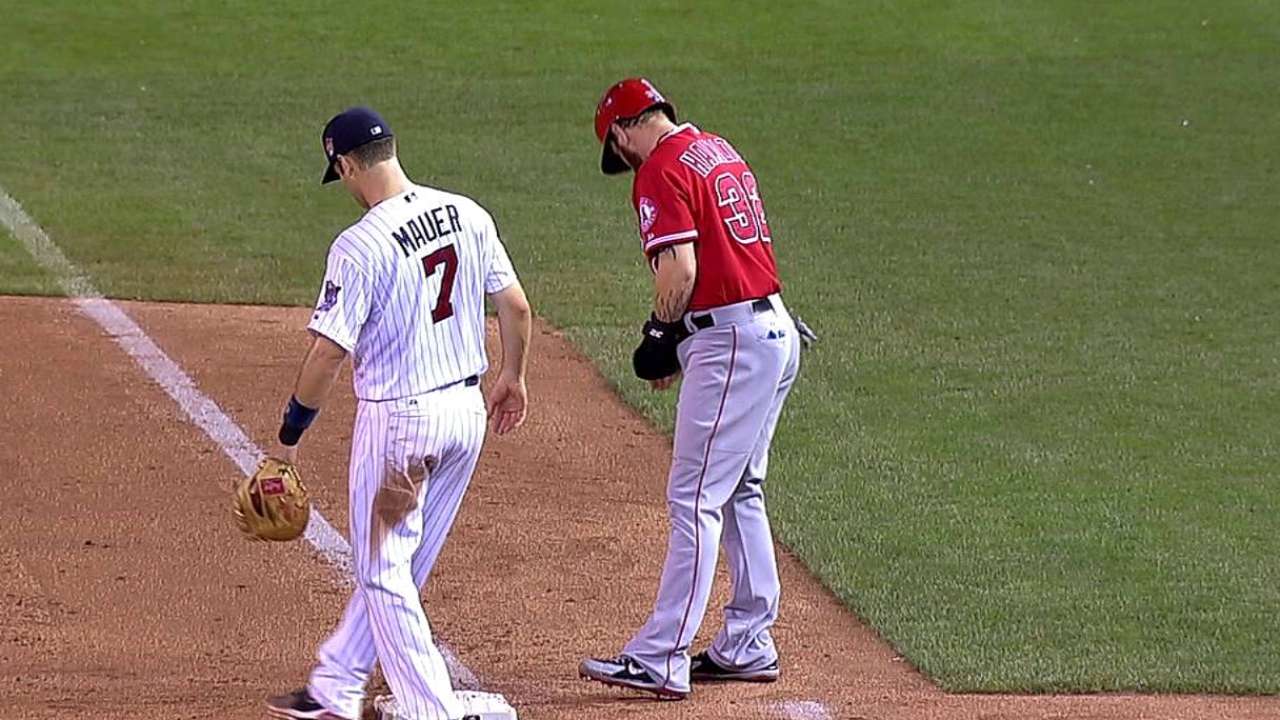 ARLINGTON -- Wednesday marked the sixth straight day that outfielder Josh Hamilton missed a game with a stiff right shoulder that has shown no signs of getting any better.
Hamilton, 33, took 40 to 50 swings in the batting cage early Tuesday afternoon, "felt OK," then went outside to throw and "just having the glove on my hand, lifting it up, kind of set it off again, so I shut it down," Hamilton said.
Hamilton took two more cortisone shots on Tuesday -- in addition to the one he received when he exited Thursday's game in the middle of the eighth inning -- and spent most of Wednesday afternoon in severe pain, searching for any positive signs regarding an injury that began in his right AC joint and has since moved to his trapezius.
If the ailment persists when the Angels return to Southern California on Friday, Hamilton will undergo an MRI.
Asked if he's concerned that this could be a prolonged injury, he said, "If I go a couple more days and I'm still not any better, then you start getting concerned.
"There's a lot of thinking about, 'OK, do I push it and set myself way back, or do I go in there and take it easy for a couple extra days and then I'm good?" he added. "Right now I'm not even at a point where I can do anything."
Manager Mike Scioscia wasn't any more concerned on Wednesday than he was on Tuesday, but that's because he was really uneasy when Hamilton was out on Tuesday.
"These guys are out there and they're playing banged up," Scioscia said, "and for Josh not to be playing, he's hurting."
Scioscia, at least, can take comfort in the fact that his offense hasn't skipped a beat without its cleanup hitter, amassing 50 runs over the previous five games and outscoring opponents by 25 runs from Sunday to Tuesday.
For now, Hamilton is merely a spectator.
"Obviously, it's frustrating, but it's exciting just to still be here and get to watch the game," said Hamilton, who is batting .263 with 10 homers and 44 RBIs in 88 games. "It [stinks] not being out there with them, given that they're playing that well. It's still a blessing to be here and watch it."
Alden Gonzalez is a reporter for MLB.com. Read his blog, Gonzo and "The Show", and follow him on Twitter @Alden_Gonzalez. This story was not subject to the approval of Major League Baseball or its clubs.