Pirates expect Alvarez to miss 4-6 weeks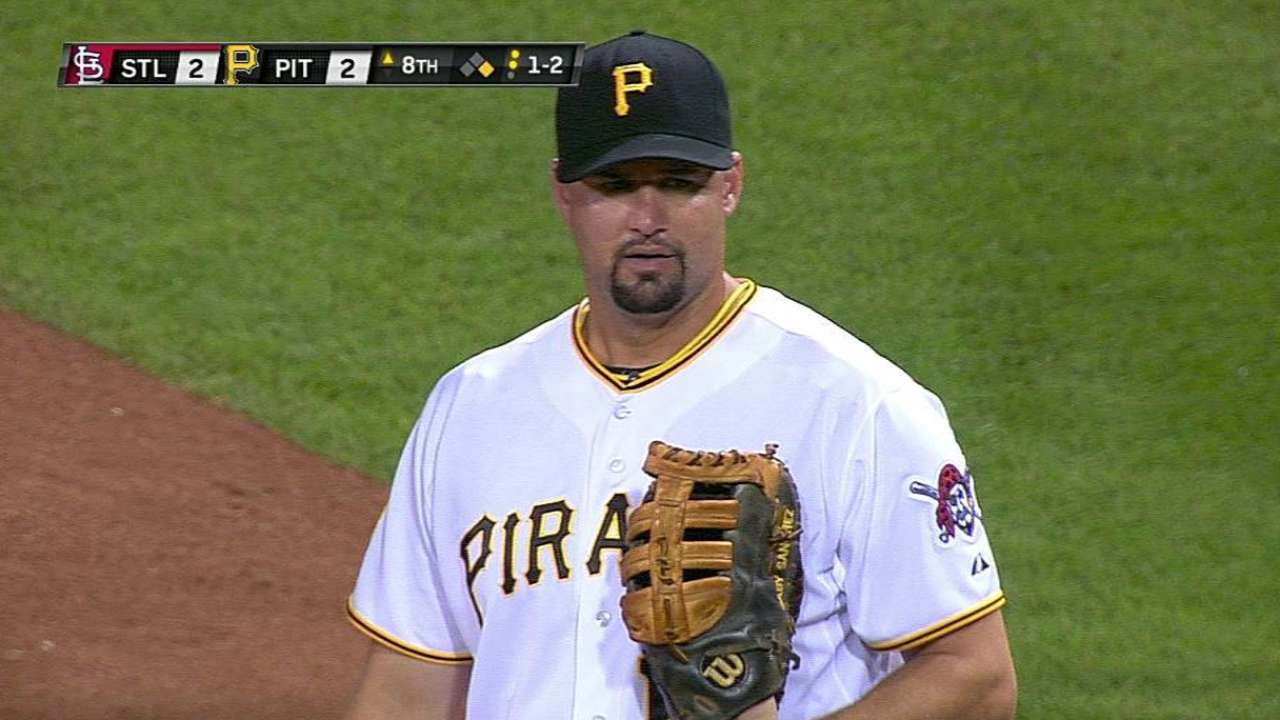 PHILADELPHIA -- Pedro Alvarez's season may be over, as the Pirates announced on Wednesday that he has been diagnosed with a stress reaction in the fourth metatarsal of his left foot. The expected recovery time for the injury is four to six weeks, making Alvarez's return to the field during the regular season highly unlikely.
Alvarez initially injured his foot while diving for a ball at first base on Aug. 26. The team initially said the infielder had a sprained foot, and he made a pinch-hitting appearance on Friday against the Cubs.
Alvarez has not played since that at-bat, and on Sunday, Pirates general manager Neal Huntington said the 27-year-old Alvarez was "not progressing the way he was before the pinch-hit at-bat."
"With these types of injuries, they don't show up until they start to heal," Hurdle said after Wednesday night's 6-3 win over the Phillies. "You can have one and you don't know it for a few days. You get the reads, you [get] diagnostic tests done, and when they start to heal, they show up. We have a better read on it now, we know what he is dealing with and we'll move forward accordingly."
A third baseman-turned-first baseman, Alvarez is with the Pirates at Citizens Bank Park, but he did not speak with reporters.
Alvarez tied for the National League lead with 36 home runs a season ago, but he saw his playing time decrease this season due to erratic throws that accounted for 24 of his 25 errors.
At the plate, Alvarez was starting to swing a better bat just prior to the injury, collecting three homers and five RBIs in the three games before injuring his foot. On the season, Alvarez is hitting .231 with 18 homers and a .717 on-base plus slugging percentage.
Stephen Pianovich is an associate reporter for MLB.com. This story was not subject to the approval of Major League Baseball or its clubs.