Santana, Perkins get good news, expected to play Thursday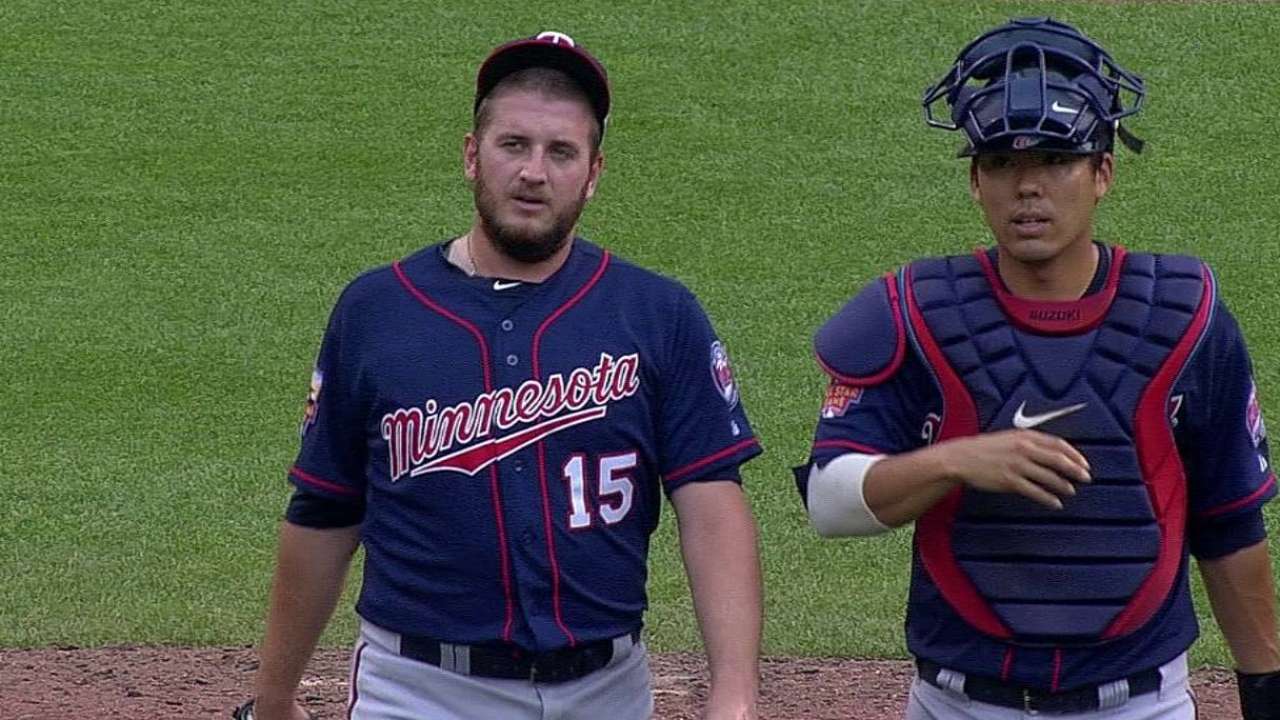 CLEVELAND -- The Twins received a double-dose of good news on Wednesday, even though their scheduled game against the Indians was rained out.
Center fielder Danny Santana and left-handed closer Glen Perkins are both expected to be in uniform and available Thursday afternoon when Minnesota plays a traditional doubleheader at Progressive Field.
Santana has been sidelined with a lower back strain since Saturday, while Perkins has not pitched since September 4 because of a stiff neck.
"If the Indians wouldn't have had a left-hander going [Wednesday], Danny probably would have been in the original lineup," Twins manager Ron Gardenhire said. "The only reason he wasn't was he told me he felt a little stiff swinging from the right side, so we decided it would be best to give him one more day."
Santana, who took batting practice for the second straight day in Cleveland, is hitting .320 with seven homers, 37 RBIs and 15 stolen bases in 84 games. The switch-hitting speedster was injured Saturday while making a throw in the second inning of Minnesota's 8-5 home loss to the Angels.
Perkins threw a baseball Tuesday for the first time since being hurt. The two-time American League All-Star, who has 33 saves, underwent an MRI that revealed no structural or nerve damage over the weekend.
"Glen felt great afterwards, which was an excellent sign," Gardenhire said. "That was a pretty big hurdle for him to get over. He also told me he's doing fine today, so we'll take it from there."
Right-hander Jared Burton has filled in during Perkins' absence, converting both of his save opportunities. He pitched a perfect ninth inning Tuesday to preserve the Twins' 4-3, series-opening win over the Indians.
Brian Dulik is a contributor to MLB.com. This story was not subject to the approval of Major League Baseball or its clubs.