Pedroia to have surgery on left hand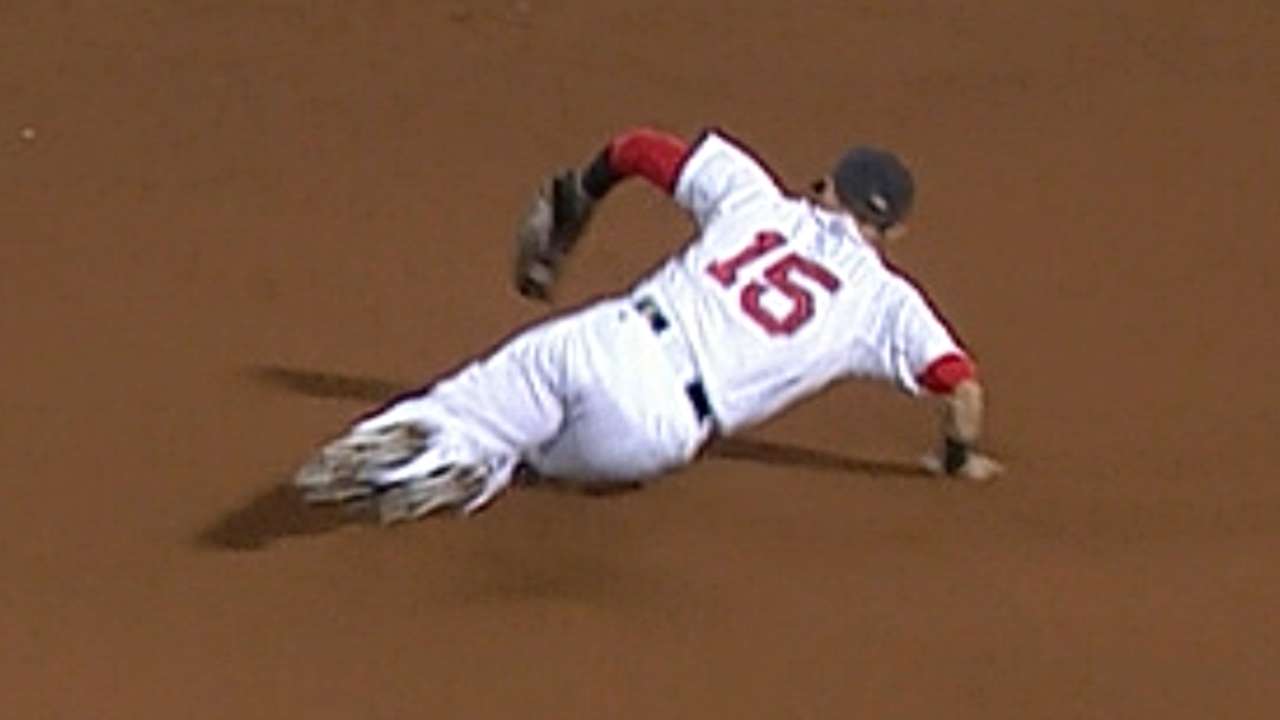 BOSTON -- Red Sox second baseman Dustin Pedroia will have surgery on Thursday in Boston to repair the left hand woes that have plagued him all season.
"Yeah he's going to have a procedure done here tomorrow by Dr. [Matthew] Leibman in Boston that will address what he's dealing with right now," said Red Sox manager John Farrell on Wednesday. "I don't know any more specifics than that, but there will certainly be a followup after that's completed tomorrow."
The Red Sox are hoping Pedroia will be good to go for the start of Spring Training.
Pedroia obviously has a rugged style of play that has perhaps led to some of the injuries he's suffered in recent years. Is there anything he can do to change that?
"Well we've asked him not to slide head first anymore, which he's doing, which, you go back to Opening Day in 2013, that's where a lot of this has originated," said Farrell. "He's aggravated the left hand again by being taken out at second base on a double play earlier in the year and then mid-year. We're really not going to ask him to change his approach, with the exception of the deciding to slide head first. Dustin plays the game as he's wired, and that's what makes him the great player that he is."
By telling a player like Pedroia to play with less intensity, you could be creating even more risk.
"He's going to play by his instincts," Farrell said. "We would not ask Dustin to even think about changing those. Then I think you're disrupting the natural abilities of a player that might be more detrimental than just playing all out."
One thing the Red Sox might do next season is give the second baseman more days off.
"Yeah, he and I have had conversations," said Farrell. "[GM] Ben [Cherington] and I have talked about it. Do we set a certain number of consecutive games played and then, regardless, you're getting him off his feet? That's one approach that we have discussed. And I think in Dustin's case specifically, as a guy gets deeper into his career, he might need that day off prior to an off day to get him a couple of days of recovery time. All those things are being discussed and looked at."
Ian Browne is a reporter for MLB.com. Read his blog, Brownie Points, and follow him on Twitter @IanMBrowne. This story was not subject to the approval of Major League Baseball or its clubs.