Roenicke looking to get Ramirez, Braun back into form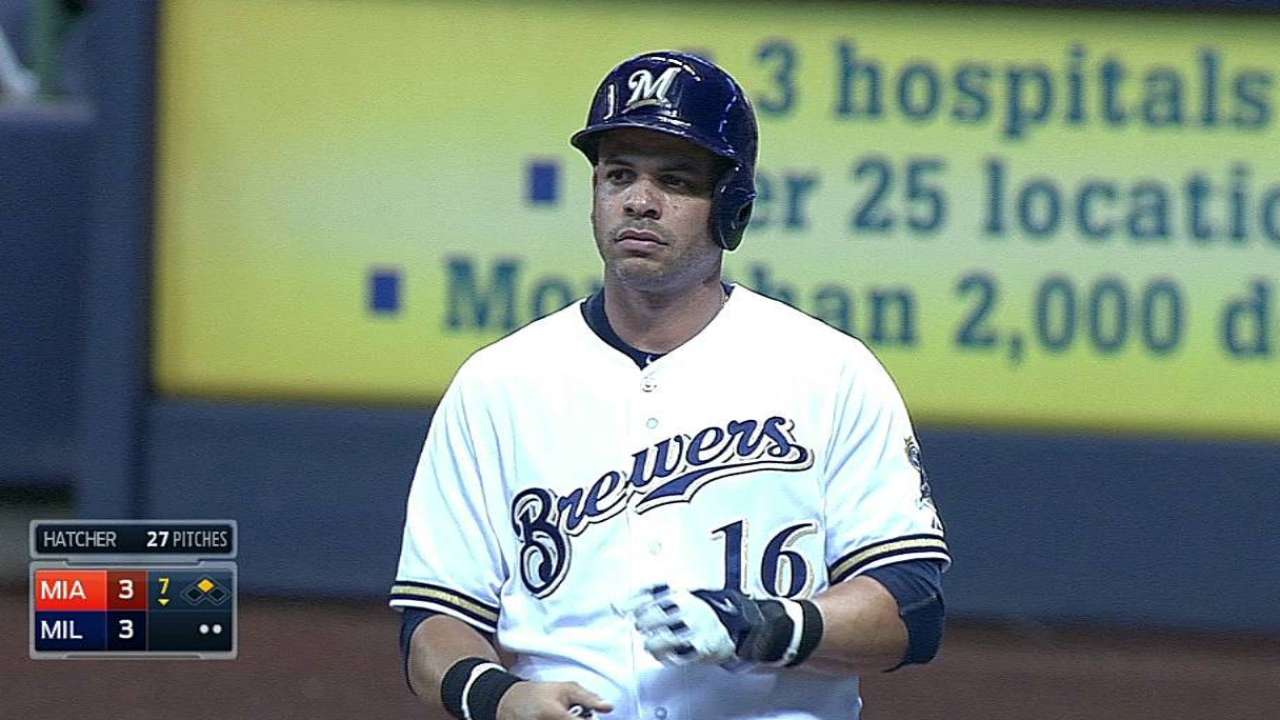 MILWAUKEE -- Aramis Ramirez's first RBIs in September came with Ryan Braun out of the lineup nursing a lingering right hand injury. Brewers manager Ron Roenicke knows that for his team to snap its prolonged funk, it will need more from its middle-of-the-order hitters.
"We need [Ramirez] and we need Ryan," Roenicke said Tuesday afternoon. "We need to somehow get them back to that good spot where they are. With these remaining games, we need to have guys really performing. I don't ask them to do anything they aren't capable of doing. Just perform the way we know they can."
Neither Braun, who is hurting, nor Ramirez, who had been slumping since the end of a productive August, are performing at their usual levels. The two entered Tuesday a combined 10-for-49 in September with two RBIs.
Ramirez broke free with a three-hit, two-RBI performance against the Marlins, including a tying single in the seventh inning. Braun followed by striking out as a pinch-hitter to end that threat, and the Brewers went on to lose, 6-3.
"He's got a little hand thing," Roenicke said in explaining Braun's absence from the lineup for a critical late-season game. "I don't know if it is just the thumb [which has bothered Braun all season]. It's the same hand. He's been battling that. That's part of the reason, I'm sure, that he hasn't been swinging the bat like he has."
Asked whether there was a mental component accompanying Braun's physical issue, Roenicke said, "It is always hard to tell how much is what, but there's definitely physical issues there and there's definitely some mental issues there. Because you know you can't do things the same way, now mentally you know you can't, and you try to alter things and it usually doesn't go well."
Roenicke said Braun would be evaluated again Wednesday. Ramirez, meanwhile, will look to build off his first three-hit game since he had them in back-to-back games Aug. 24-25.
"He's baffled by [a slow start to September], and he's not happy with it," Roenicke said. "He's in the cage every day trying to figure it out. He had such a great month last month. We needed that from him this month. Hopefully he gets it going and we finish off strong."
Adam McCalvy is a reporter for MLB.com. Read his blog, Brew Beat, and follow him on Twitter at @AdamMcCalvy. This story was not subject to the approval of Major League Baseball or its clubs.