Ventura weighs in on change to Rule 7.13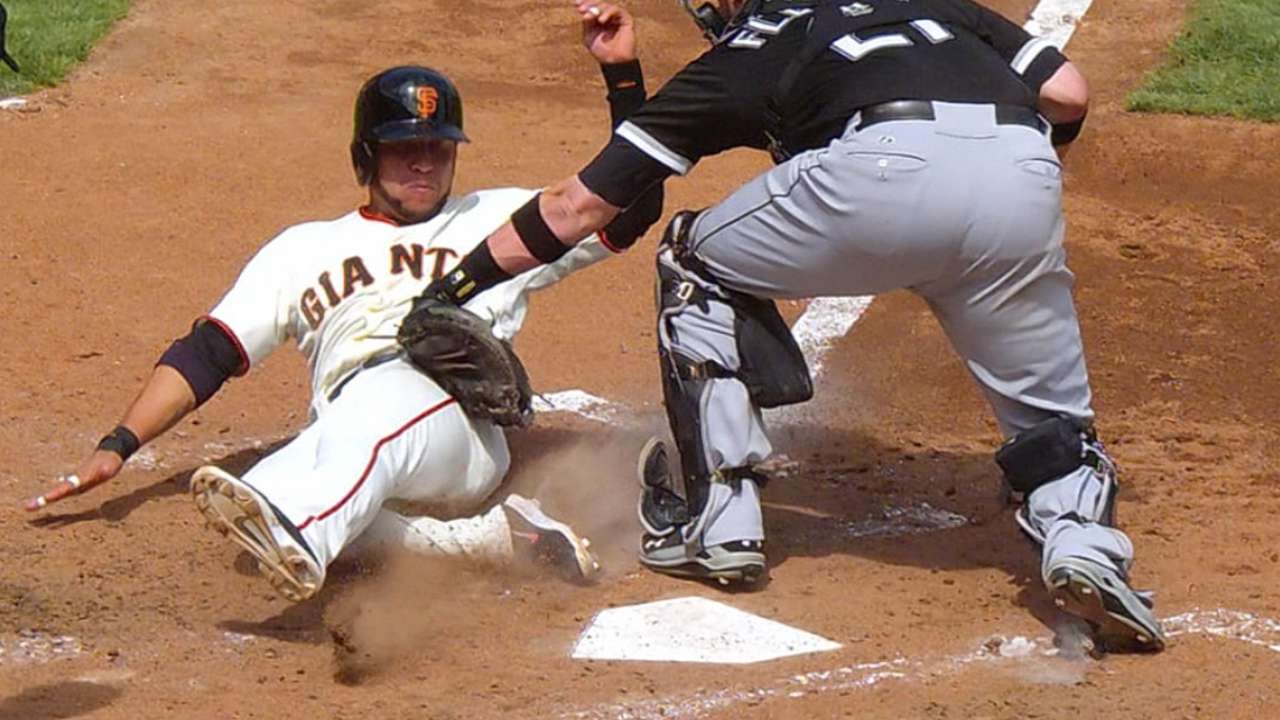 CHICAGO -- Robin Ventura hasn't exactly been a staunch supporter of the way Rule 7.13 has been interpreted this season. The experimental rule was aimed at limiting home-plate collisions and protecting catchers, but it cost the White Sox during an Aug. 13 afternoon game in San Francisco, where Gregor Blanco was ruled safe at home due to catcher Tyler Flowers illegally blocking Blanco's path. That call was overturned after a video review despite Blanco being out by quite a distance, and sparked a seven-run, game-deciding seventh for the Giants. It also produced Ventura's animated reaction and his ejection.
So Ventura was pleased to hear Major League Baseball's change in this rule, in that a runner should not be called safe if the throw beats the runner by a wide margin.
"I understand protecting the catchers," Ventura said. "I think most of their injuries and things like that probably come from foul tips instead of actual plays at the plate.
"You don't want guys targeting catchers coming into the plate, you get that. But in the end, when you get a guy out and you make the play and everything's done effectively, you want the guy to be out."
Ventura doesn't believe that his ejection and criticism of the interpretation in San Francisco had anything to do with the adjustment.
"Plays eventually, probably, bring that discussion up more than anything, because there's been enough of the plays where it seems like a guy would normally be out and he's ruled safe," he said. "That's what happens when you don't really have a clear-cut rule that's pretty decisive and can be interpreted in a lot of different ways. It just needs to be to a point where if you can tell [a runner is] going to be out, he should be out."
Scott Merkin is a reporter for MLB.com. Read his blog, Merk's Works, and follow him on Twitter @scottmerkin. This story was not subject to the approval of Major League Baseball or its clubs.