Mariners win challenge to wipe run off board
Safe call at first base overturned on Singleton's grounder with Elias covering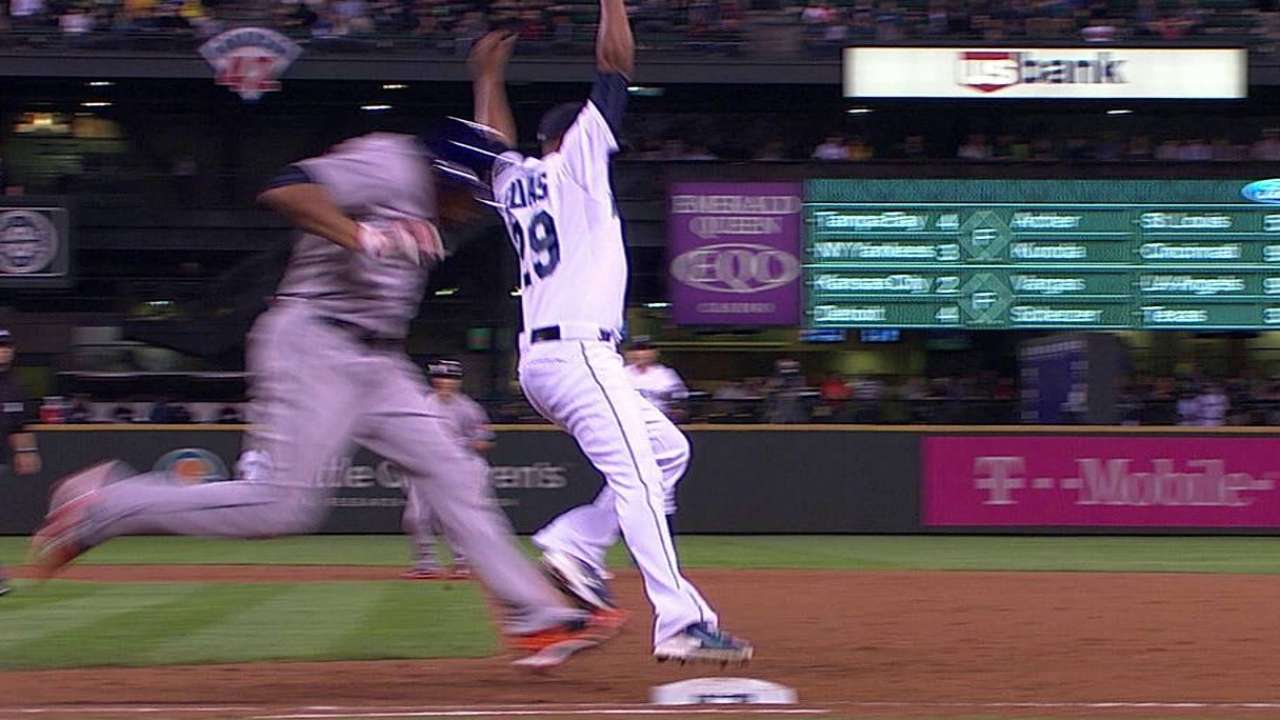 SEATTLE -- After a challenge from Mariners manager Lloyd McClendon, a safe call at first base was overturned using Major League Baseball's instant-replay policy in Tuesday's game against Houston at Safeco Field.
It erased a run for the Astros.
The situation: Two outs in the sixth and left-hander Roenis Elias facing Houston's Jon Singleton. Seattle trailed, 1-0, and the Astros had runners on first and second.
Singleton hit a sharp grounder to first baseman Logan Morrison, who flipped it high to a covering Elias. Umpire Pat Hoberg initially ruled safe, and Chris Carter came all the way from second to score.
But after a review, the call was overturned, Singleton was ruled out, the run was voided and the half-inning was over.
Singleton was also involved in a review during the fourth inning when he hit a ball off the top of the right-field wall that was ruled in play, giving him an RBI double.
The umpires initiated a crew-chief review for a potential home run, but the call on the field was confirmed as a double, with Singleton taking third base on the throw to the plate.
Adam Lewis is an associate reporter for MLB.com. This story was not subject to the approval of Major League Baseball or its clubs.