New exhibit pays homage to Gehrig, Frates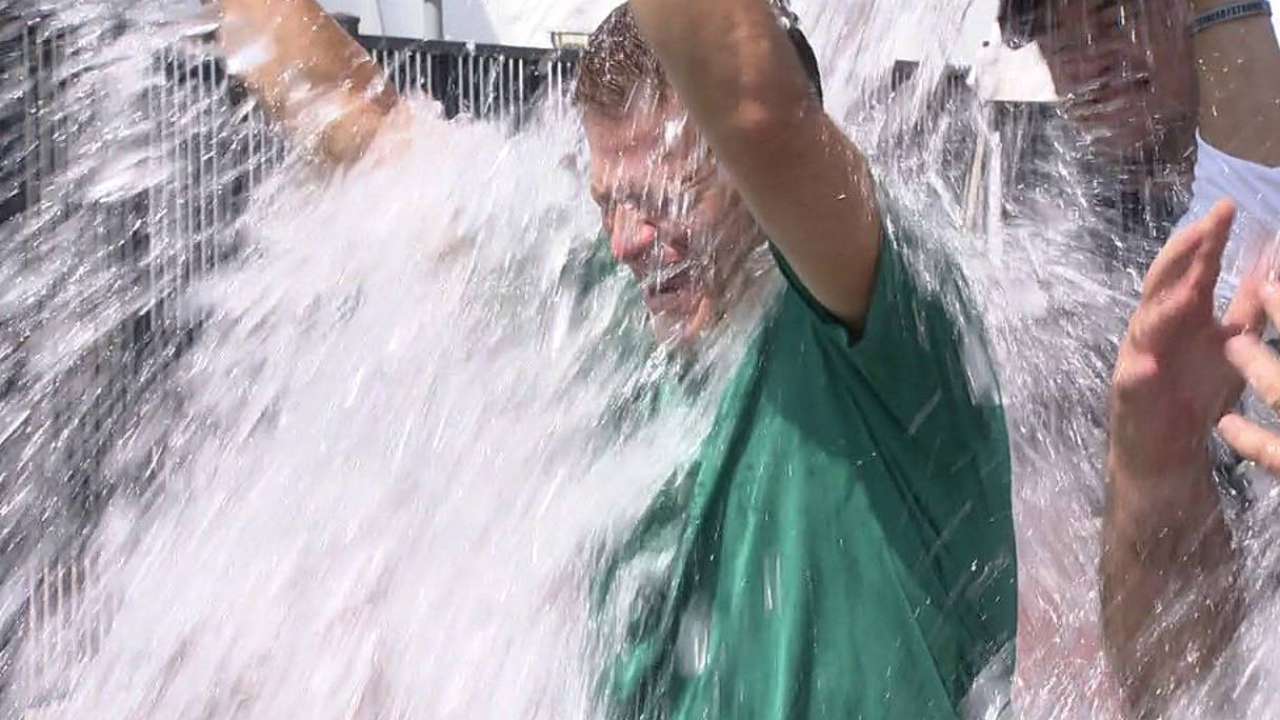 LITTLE FALLS, N.J. -- The Yogi Berra Museum unveiled its new Lou Gehrig exhibit on Tuesday night, along with some equipment from Pete Frates, the former college baseball player who suffers from ALS and popularized the ALS Ice Bucket Challenge.
The exhibit -- located at Montclair St. University -- includes some rare photos of Gehrig, a letter he wrote to a fan, a game-used bat, signed baseball and a seven-foot long painting of his retirement speech at Yankee Stadium on July 4, 1939, from artist Graig Kreindler.
"We wanted to really convey the humanness of Lou Gehrig through the exhibit," said David Kaplan, the museum's director.
This year marks the 75th anniversary of Gehrig's iconic farewell speech at Yankee Stadium, and the push for awareness and research is at an all-time high. As a part of honoring Gehrig this year, Major League Baseball put together a video with the first baseman of all 30 clubs reciting his "Luckiest Man" speech.
And a large reason for the heightened awareness surrounding ALS -- also dubbed as Lou Gehrig's disease -- and the increased profits is the efforts of Frates. He was was stricken by ALS in 2012 and is the inspiration behind the Ice Bucket Challenge that swept the nation this summer.
"I think there's a lot of Lou Gehrig in Pete Frates," Kaplan said.
The idea of the Ice Bucket Challenge had not even been conceived when Kaplan started collecting merchandise for the Gehrig exhibit, something that he said is especially hard to do because of how rare Gehrig's artifacts have become.
So once Frates' story emerged during the summer, it was a natural connection. The exhibit displays a jersey, hat, glove and bat from Frates' days at Boston College. His uncle, Joe Frates, was on hand to represent the family at the exhibit's opening reception.
"My brother put it best, 'What a legacy to my nephew Pete to make an impact on the entire world,'" Joe Frates said. "To have that much of a change, it's really a testament to him. It's overwhelming because people now talk about it, people know exactly what it is about. It's an amazing story."
Jamal Collier is an associate reporter for MLB.com. This story was not subject to the approval of Major League Baseball or its clubs.