Marlins challenge leads to overturned call at first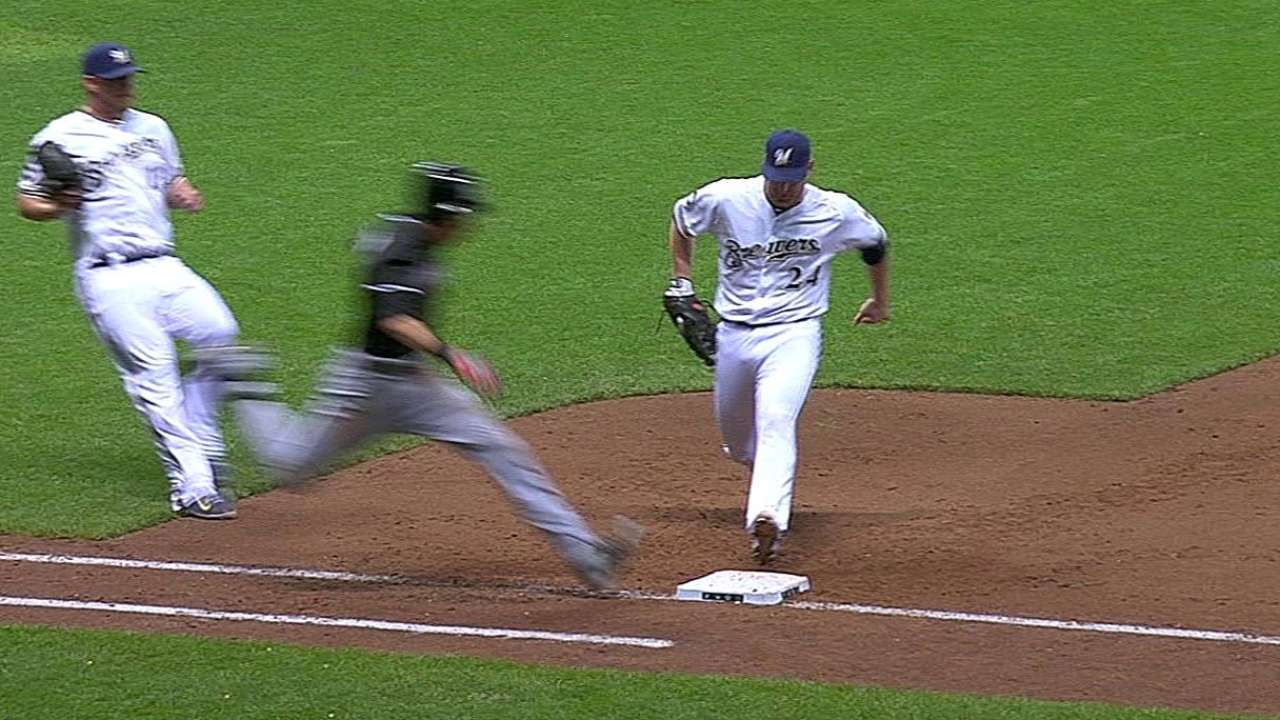 MILWAUKEE -- Marlins manager Mike Redmond successfully challenged a call at first base, with Christian Yelich being credited with an infield single after initially being ruled out.
With the Marlins leading, 3-2, Yelich opened the seventh inning with a bouncer to first baseman Lyle Overbay, who raced to the bag and stepped on it as Yelich was crossing.
After a review of about one minute and 46 seconds, the out call by first-base umpire Dan Bellino was overturned.
The Marlins are now 18-of-26 in replay challenges.
Jim Hoehn is a contributor to MLB.com. This story was not subject to the approval of Major League Baseball or its clubs.