Ausmus loses challenge on pickoff at first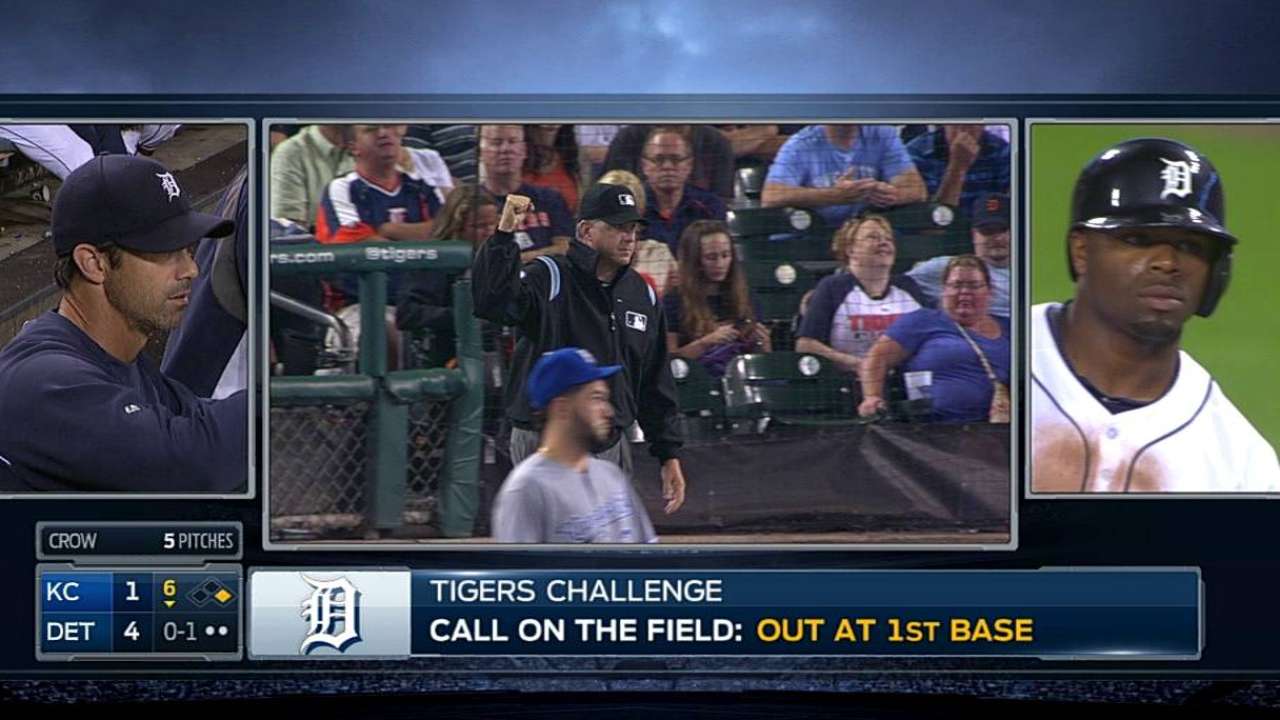 DETROIT -- The Tigers were hoping to extend their 4-1 lead over the Royals in the sixth inning on Tuesday, but they were thwarted by Aaron Crow's pickoff of Rajai Davis.
With two outs in the inning, the Kansas City reliever threw over to first, where Davis was a tad slow to retreat to the base. First-base umpire James Hoye signaled for the inning-ending out, but Detroit manager Brad Ausmus came out to challenge the play.
After a review of one minute and 20 seconds, the call on the field was ruled to stand as called.
Matt Slovin is an associate reporter for MLB.com. This story was not subject to the approval of Major League Baseball or its clubs.