Kershaw has Mattingly sold on pitcher as MVP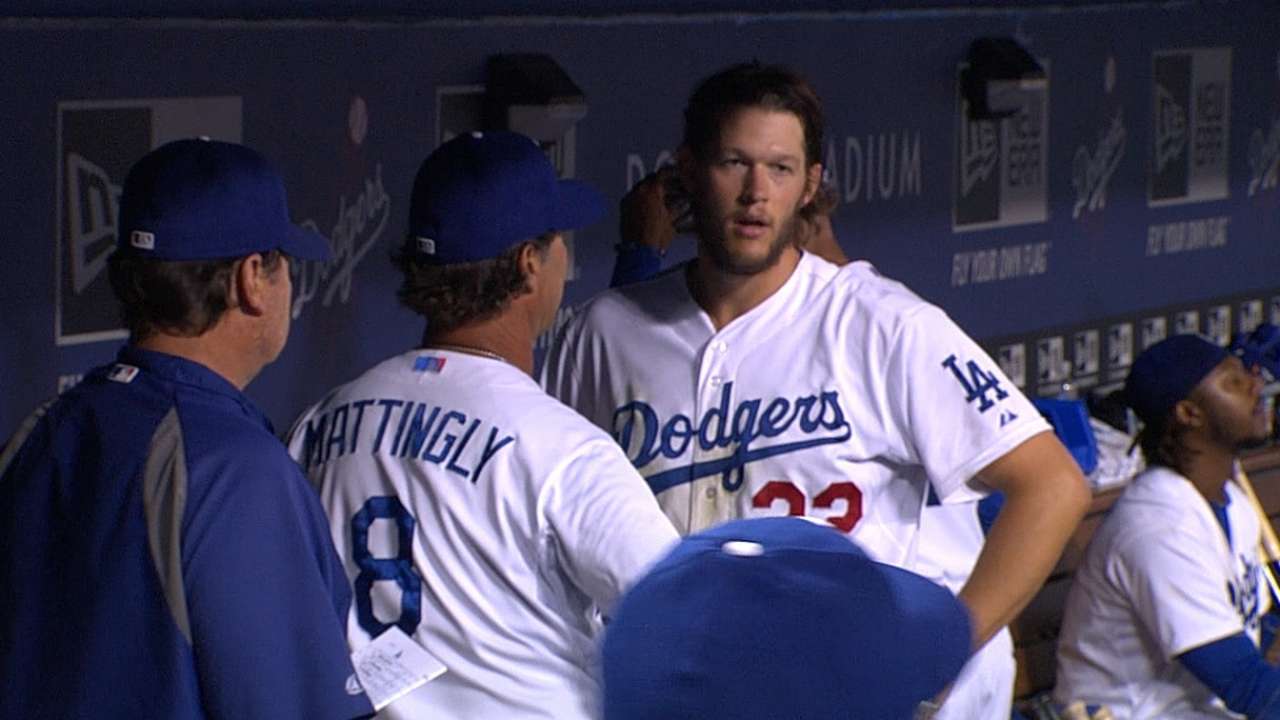 LOS ANGELES -- It's now a Don Mattingly custom. The day after a winning start (aren't they all?) by Clayton Kershaw, his manager tries to find new ways to describe how good the two-time Cy Young winner is.
"He's good," Mattingly boldly declared after a reporter reeled off a series of stats.
MVP good, as Mattingly reiterated when pressed on Kershaw's worthiness in a competition that seems to boil down to him and Miami slugger Giancarlo Stanton. Mattingly concedes he's flip-flopped on whether a starting pitcher is deserving, which he didn't believe when he was winning the MVP Award in 1985 and especially when he was finishing second to Boston ace Roger Clemens in 1986.
Mattingly, as a player, thought there was no way someone pitching once every five games could be as valuable as a player on the field the entire game, possibly 162 games per season.
"But as a manager, I've seen the value of him stopping a [losing] streak, and last night extending [a winning] streak," said Mattingly. "You really can count on him going six innings, even if he's getting knocked around. So he helps you the day after too, because you're bullpen is rested. There's definitely [added] value in what he does.
"It's hard for a pitcher to be in that conversation, but he's going to be. Last year he pitched the same way, we didn't get him runs and the breaks weren't going his way. Honestly, I'd like to continue seeing Clayton doing stuff people haven't done before."
Ken Gurnick is a reporter for MLB.com. This story was not subject to the approval of Major League Baseball or its clubs.