Marte has home run overturned by instant replay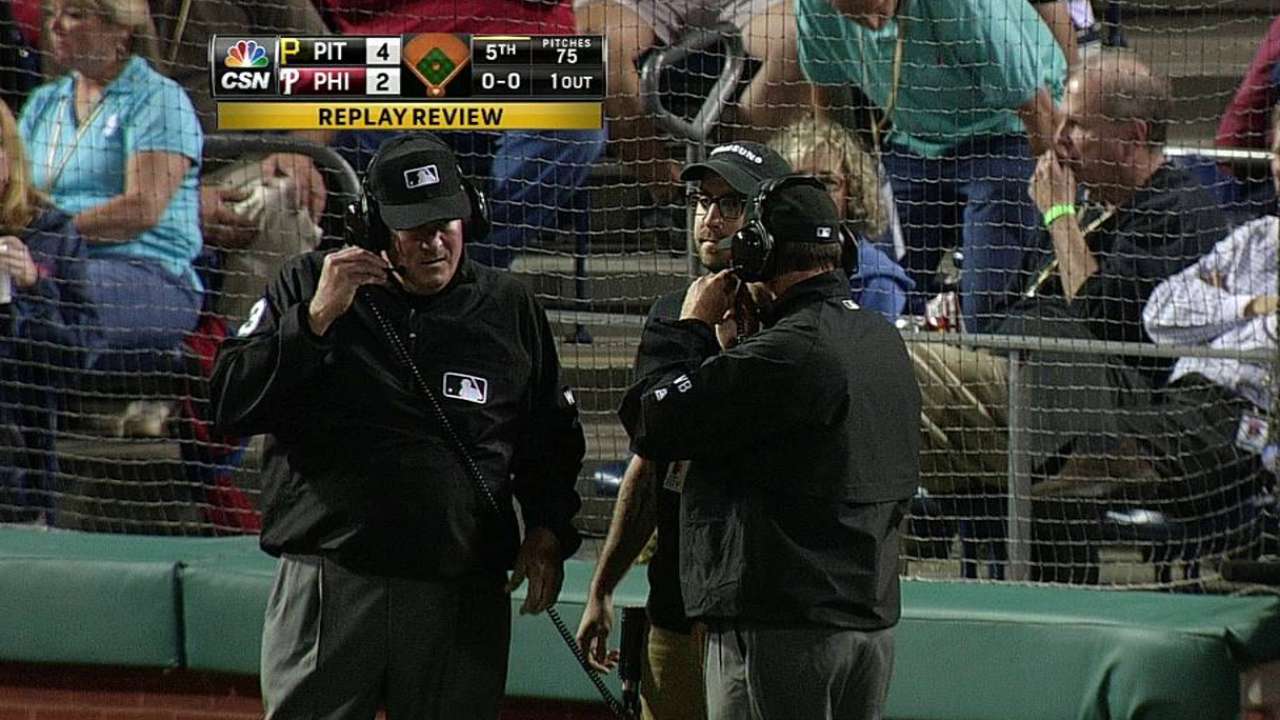 PHILADELPHIA -- A crew chief review of a disputed home run in the fifth inning went the Phillies' way on Tuesday at Citizens Bank Park.
Pirates left fielder Starling Marte hit a ball to deep left-center field. A fan reached over the top of the wall near the 409-foot sign, and second-base umpire Ed Hickox ruled the ball a home run. After review, the call was overturned and Marte went to second base with a double.
A replay showed the ball would have struck the top of the fence and not sailed over the wall.
Todd Zolecki is a reporter for MLB.com. This story was not subject to the approval of Major League Baseball or its clubs.