Maddon still a critic of Rule 7.13 after MLB's clarification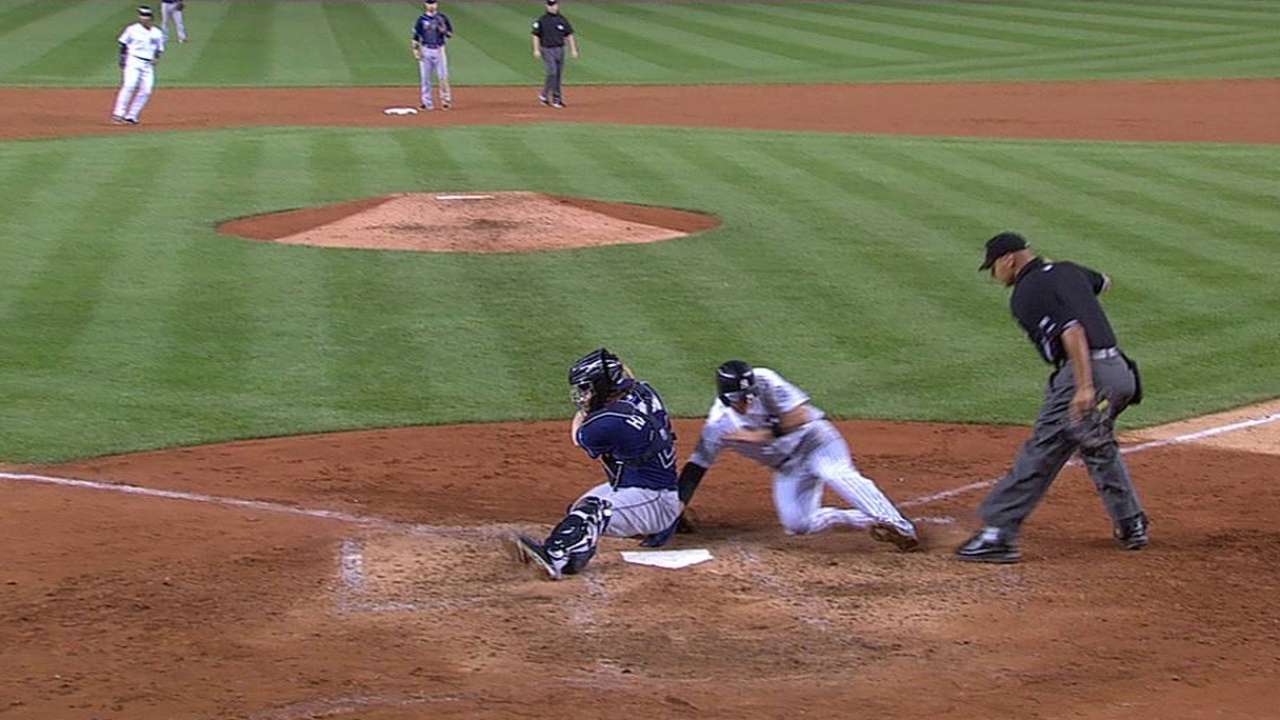 NEW YORK -- Major League Baseball made an effort on Tuesday to clarify the rule involving home-plate collisions, but Rays manager Joe Maddon still has some concerns.
In essence, Rule 7.13 isn't getting overhauled. Instead, an email went out to every team on Tuesday that shed more light on where catchers could position themselves for plays at the plate. Specifically, the memo stressed that the strict interpretation of the rule should not supersede common sense. For example, when a runner is out by a sizable margin, a technicality -- such as the catcher's position -- will no longer derail the outcome.
Maddon remains a critic of the rule and did not believe that Tuesday's clarification was that big of a deal.
Maddon noted that though he is not a fan of Rule 7.13, he's not been one to blame the umpires for the interpretation of the rule.
"Because they're put in a really tough spot trying to interpret a really vague set of rules," Maddon said. "Whenever you're trying to interpret [vague rules], everybody is going to look bad. I just don't like the play.
"I would be more amenable to teaching technique, to leaving it alone, etc. I don't believe catchers are going to get hurt. I've always been more concerned about baserunners than catchers anyway."
Bill Chastain is a reporter for MLB.com. This story was not subject to the approval of Major League Baseball or its clubs.