Mattingly hopes struggling Puig is turning corner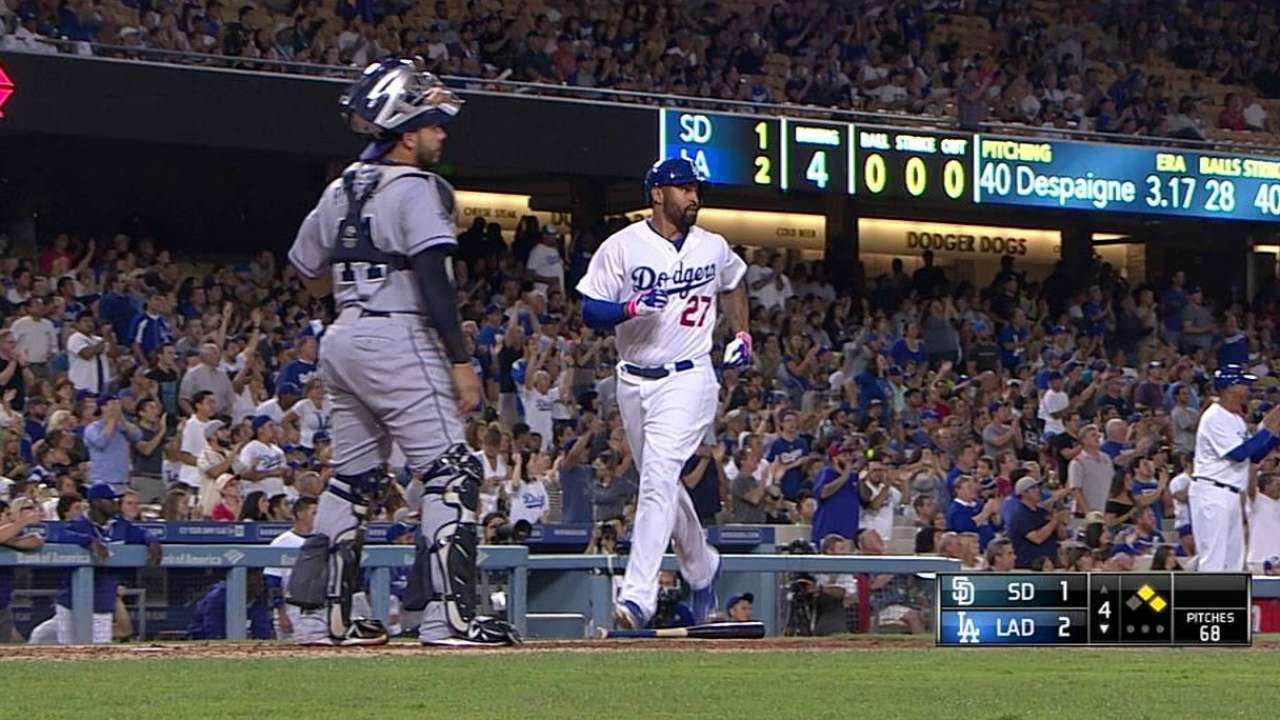 LOS ANGELES -- Struggling Dodgers outfielder Yasiel Puig went 1-for-4 with an RBI and walk on Monday night, which was enough improvement for manager Don Mattingly to return Puig to the lineup Tuesday night for the National League West leaders' second game of their series against the Padres.
"Gotta start somewhere," Mattingly said of Puig, who has been dropped in the batting order and even replaced on occasion by rookie Joc Pederson, with management hoping the presence of competition might light a fire under Puig.
"He drove in a run and walked. Seriously, Hanley [Ramirez] the other day walked twice and all of a sudden drops four [hits on Monday]," Mattingly said. "Sometimes that can be the start of a little stretch."
Puig had a historic May, batting .398 with a 1.223 OPS, 11 homers and 40 RBIs, which he rode into a starting berth on the NL All-Star team and a spot in the Home Run Derby.
Since then, though, he's been a bust, batting .259 with two homers and 23 RBIs. In August, he hit .216 with no homers and four RBIs.
Mattingly discounted any linkage between Puig's participation in the Derby and his second-half collapse.
"It's been a lot longer than that," Mattingly said of Puig's struggles. "It's been June, July, August. I don't think that has anything to do with it."
Ken Gurnick is a reporter for MLB.com. This story was not subject to the approval of Major League Baseball or its clubs.