Kelly resumes rehab from '13 Tommy John surgery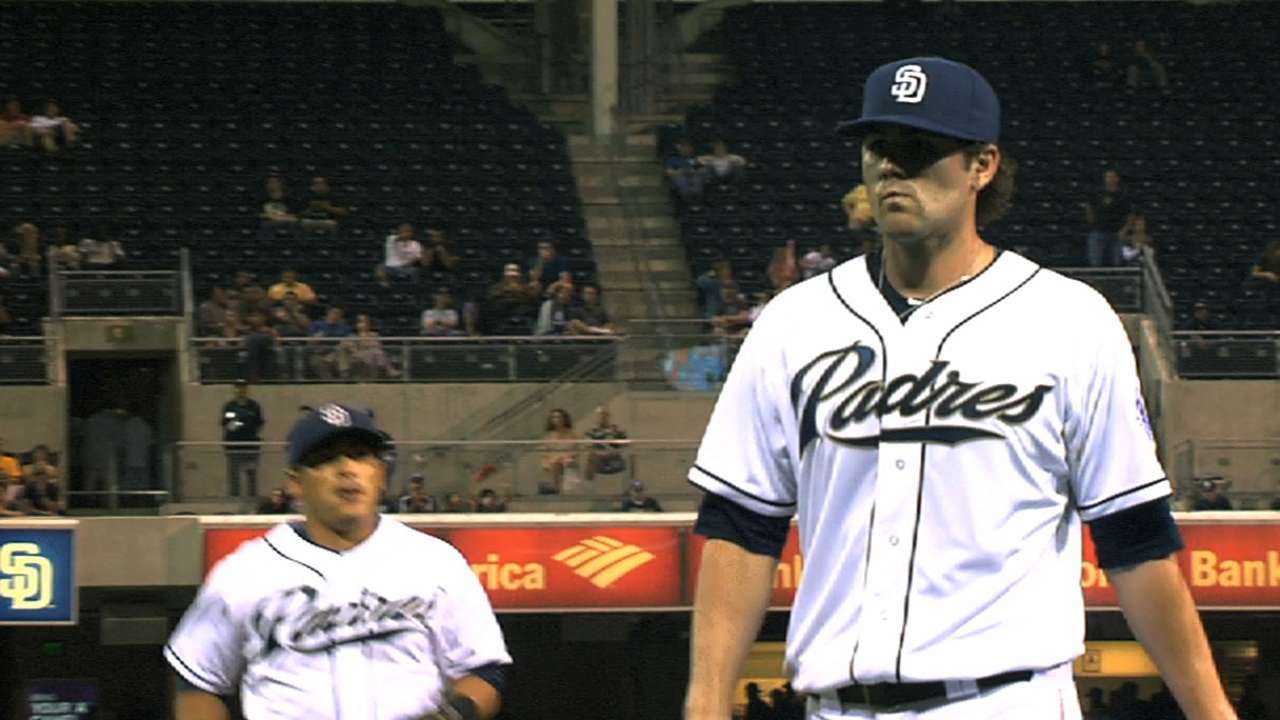 LOS ANGELES -- Shut down in May, Padres right-hander Casey Kelly is throwing again, manager Bud Black said Tuesday.
Kelly was rehabbing from April 2013 Tommy John surgery when he was shut down after experiencing soreness following a May 19 rehab start for Double-A San Antonio.
Black said Kelly is back to long tossing, but with the Padres' Minor League seasons over, he likely won't pitch again until the spring.
"What has proved out is that MRIs, scans have showed he's structurally intact, and with that he's starting to throw again, and he's feeling better, and he's doing fine," Black said. "It's just been a slower recovery for him than most."
Kelly hasn't pitched in the Major Leagues since 2012, when he went 2-3 with a 6.21 ERA in six starts for the Padres. The 24-year-old was acquired from the Red Sox in 2010 as part of the Adrian Gonzalez trade.
He made four rehab starts this season, posting a 2.21 ERA in 20 1/3 innings.
"What happened to him, he just ran out of season," Black said. "I think where he is now as far as stamina and how he feels, it doesn't make sense to do all the instruction league or go throw and do winter ball. Let's keep him rehabbing, let's get him as strong as possible, and let's ramp him up again for Spring Training."
Michael Lananna is an associate reporter for MLB.com. This story was not subject to the approval of Major League Baseball or its clubs.