Fien takes on role as bullpen leader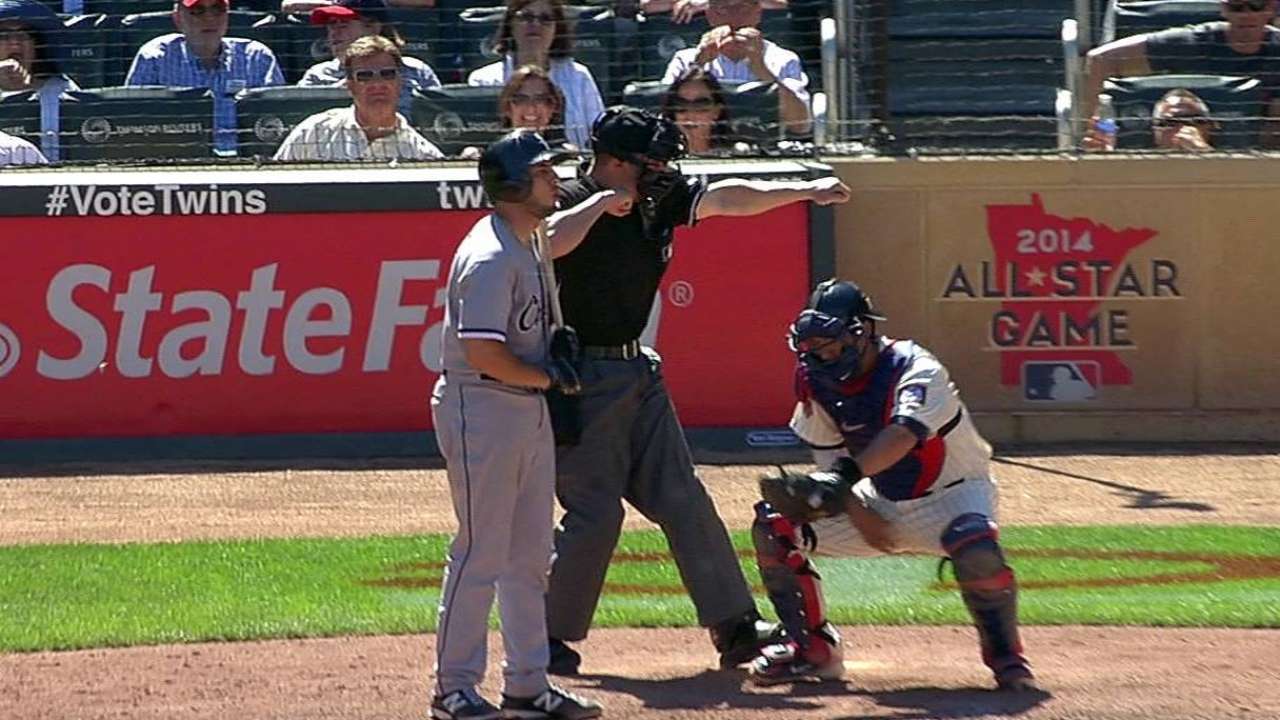 CLEVELAND -- Relief pitcher Casey Fien is in his fifth Major League season, which makes him one of Minnesota's more experienced players.
With a wave of September callups now with the Twins, the right-hander is doing his best to help them fit in.
"It's not easy being in the big leagues for the first time, so you try and make them feel as comfortable as possible," said Fien, who made his Major League debut with Detroit on July 26, 2009. "The biggest thing is trying to figure out if you belong here, which doesn't happen overnight. I know I didn't feel like it until I started to have some success."
The 30-year-old Fien has become an invaluable part of Minnesota's bullpen over the past three seasons, appearing in 175 games with a 12-8 record, one save and a 3.46 ERA.
After being part of four organizations in 2010 (Detroit, Boston, Toronto, Detroit again, Houston) and not pitching in the Majors in 2011, his current role as the Twins' setup man is a testament to his determination.
"The most important thing to remember is baseball is fun," Fien said. "You're being paid to play a child's game, and you have to keep that in perspective every day. I love coming to work and doing my job."
Fien entered Minnesota's three-game series Monday in Cleveland tied for second in the American League with 24 holds. He also leads the Twins with 67 appearances and is 5-5 with a 3.81 ERA and his first big league save.
"I want Gardy [manager Ron Gardenhire] to count on me with the game on the line," Fien said. "He's a real players' manager, so you want to do your best for him and all the coaches when you're on the mound."
Brian Dulik is a contributor to MLB.com. This story was not subject to the approval of Major League Baseball or its clubs.