Cards hoping Gonzales can be key bullpen piece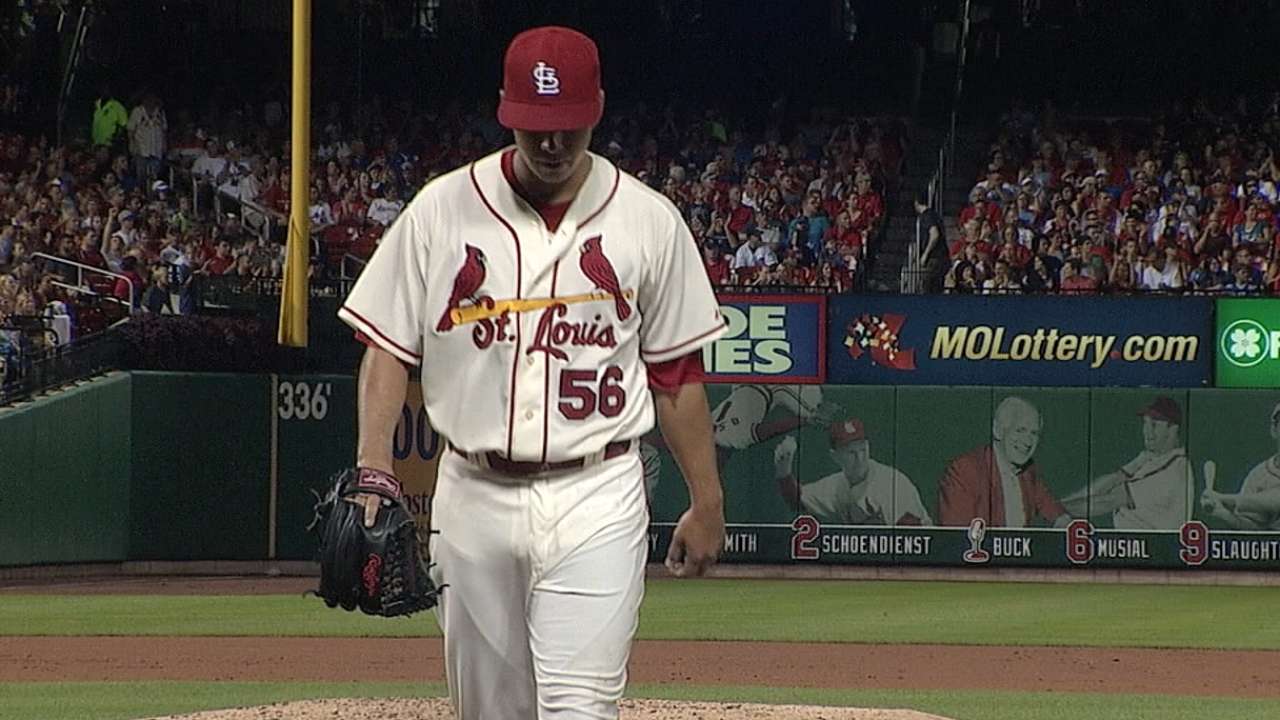 CINCINNATI -- With right-hander Michael Wacha back from the disabled list and gradually regaining arm strength to the point where he can pitch without a pitch limit -- he was scheduled to throw a maximum of 70-75 pitches against the Reds on Tuesday -- rookie left-hander Marco Gonzales could now become a nice addition to the Cardinals' bullpen.
Gonzales made his first career relief appearance in Wacha's first start off the DL, when Wacha's pitch limit was 60 (he threw 50 over three innings against the Brewers last Thursday). Gonzales took over for Wacha and pitched 2 1/3 innings, allowing a run on two hits, walking none and striking out two, earning the win.
Prior to that, Gonzales had made four starts for St. Louis, going 1-2 with a 5.40 ERA.
"We're here to win, and part of that is maximizing what we've got down [in the bullpen]," manager Mike Matheny said. "We have one of our best starters in our Minor League system [in Gonzales] up here with us for a purpose. If something happens early on and we know we can get him in there early in the game, he's going to be able to compete and give us a chance. There's nothing wrong with thinking of him as a guy that can come in later in a game if we need it.
"Depending on what the score is, there's going to be times -- we always hope we're up big instead of the opposite -- where we can throw Marco. It's a good learning experience."
Manny Randhawa is an associate reporter for MLB.com. This story was not subject to the approval of Major League Baseball or its clubs.