Sore neck not preventing Hunter from playing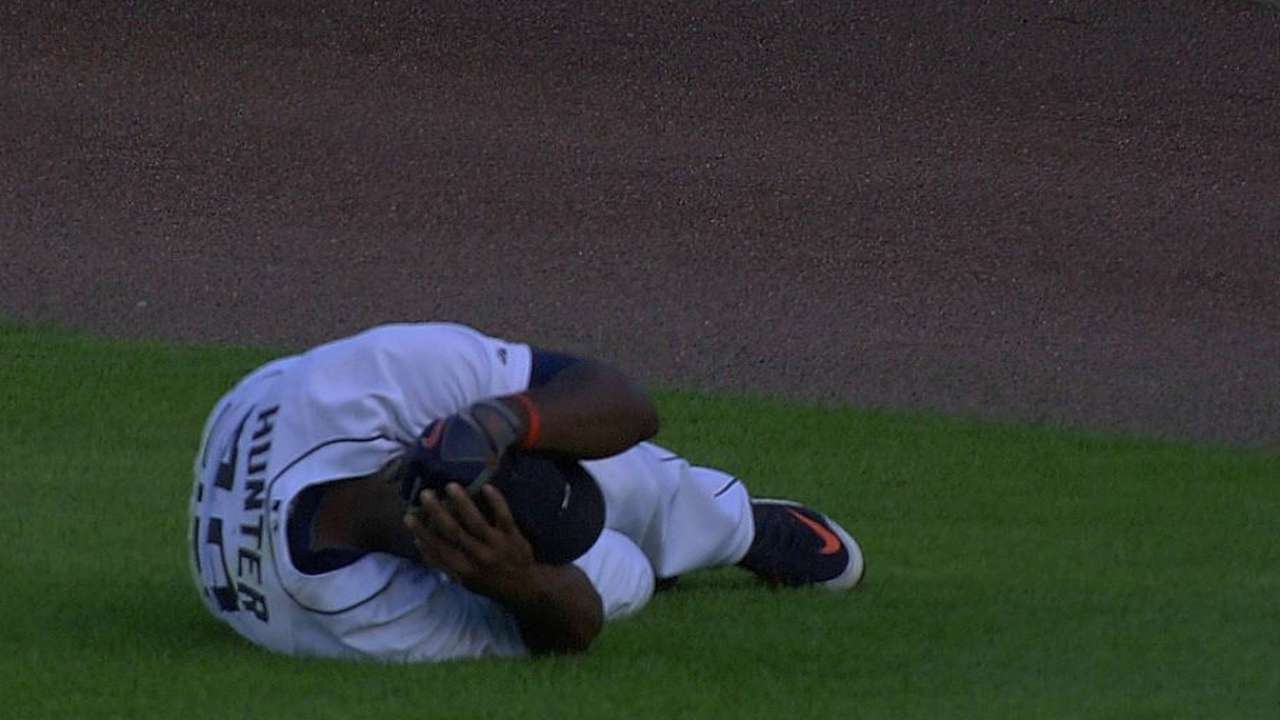 DETROIT -- Torii Hunter said he had a sore neck but reported no concussion symptoms a day after his collision with Don Kelly ended with his head slamming against the Comerica Park outfield grass.
"I feel fine, as far as my head," Hunter said Tuesday afternoon, "but my neck is a little stiff. Just a little whiplash. That's normal."
That was a relief for the Tigers, who had Hunter tested twice for a possible concussion after the collision happened on Monday vs. the Royals, and again after he complained of a headache running the bases an inning later.
With Hunter fine, the veteran outfielder was back in the lineup Tuesday night against Kansas City lefty Jason Vargas.
"This is not a problem at all," Hunter said. "I bumped my head on the ground. I'm glad that it was dirt and grass, but not concrete. So I'm fine. No concern."
Like Kelly on Monday, Hunter said the collision was a case of two outfielders aggressively chasing the same ball with no communication until the last second.
"I was running after the ball, pursuing it," he said. "Right-handed hitter hit it, so it seems like it's going to fade back towards the right-field side. I looked and saw that [Kelly] wasn't there, so I went after it. Right when I was about to catch the ball, I heard him say, 'I got it.'
"I couldn't let it go, but when I looked at [the replay], he tried to get out of the way and left his foot out. And that's when I tripped. He hit the top of my glove and took the glove out of my hand. Just two guys aggressively going after the ball."
Jason Beck is a reporter for MLB.com. Read Beck's Blog and follow him on Twitter @beckjason. This story was not subject to the approval of Major League Baseball or its clubs.