Santana, Perkins taking it slow from injuries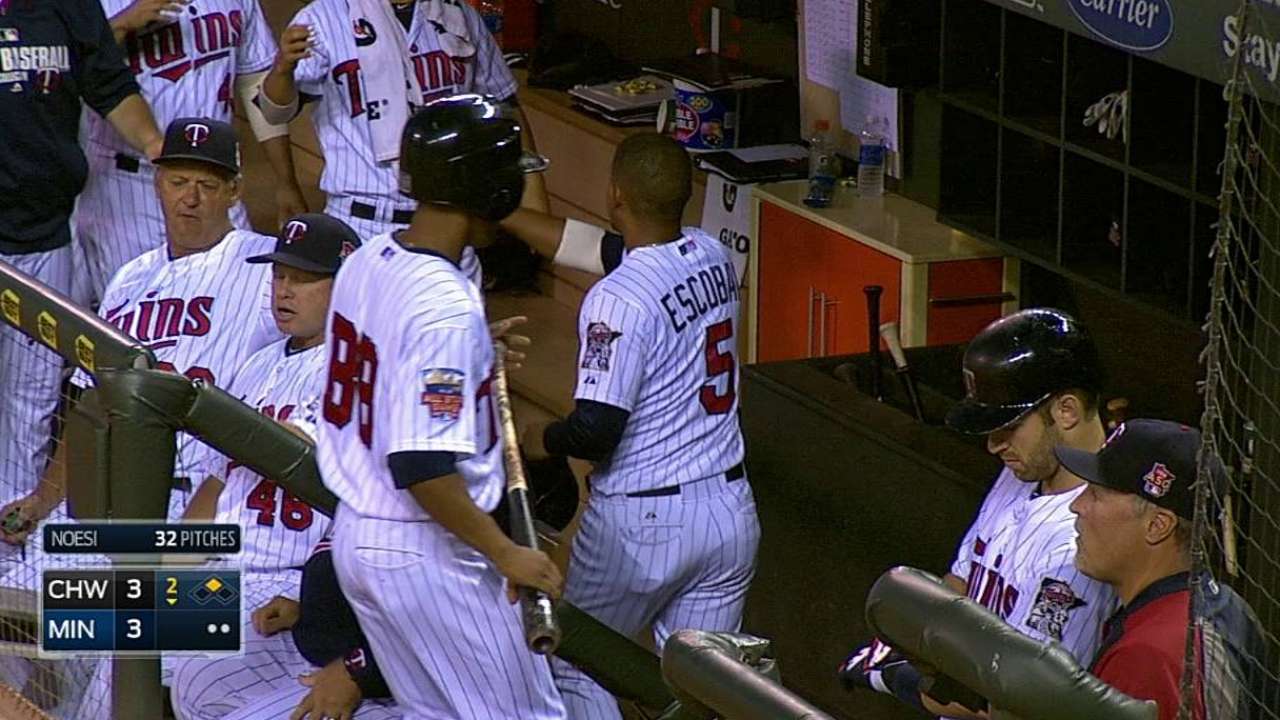 CLEVELAND -- Twins center fielder Danny Santana took batting practice Tuesday at Progressive Field, but was unable to play against the Indians because of a lower back strain.
The switch-hitting speedster suffered the injury Saturday while making a throw in the second inning of Minnesota's 8-5 home loss to the Angels.
Aaron Hicks played center in the three-game series opener in Cleveland, while left fielder Jordan Schafer assumed Santana's regular spot atop the batting order.
"Santana was out there early, and swung the bat right- and left-handed, but told us he was a little stiff when he got done," Twins manager Ron Gardenhire said. "So, he's not going to start and we're just going to keep going day by day with him."
Santana, who also missed Minnesota's home game Sunday against Los Angeles, will have his status updated Wednesday. He is batting .320 with seven homers, 37 RBIs and 15 stolen bases in 84 games since being recalled from Triple-A Rochester on May 3.
Twins closer Glen Perkins, who has not pitched since Thursday because of a stiff neck, played catch before the game. It marked the first time the left-hander has thrown a baseball since being hurt.
Perkins, a two-time All-Star, is tied for fourth in the American League with 33 saves. He underwent an MRI exam that revealed no structural or nerve damage on Saturday, and is still listed as day to day.
Right-hander Jared Burton, who is 1-for-1 in save opportunities, is serving as Minnesota's closer until Perkins returns.
Brian Dulik is a contributor to MLB.com. This story was not subject to the approval of Major League Baseball or its clubs.