Nathan to donate $50K to Detroit fire houses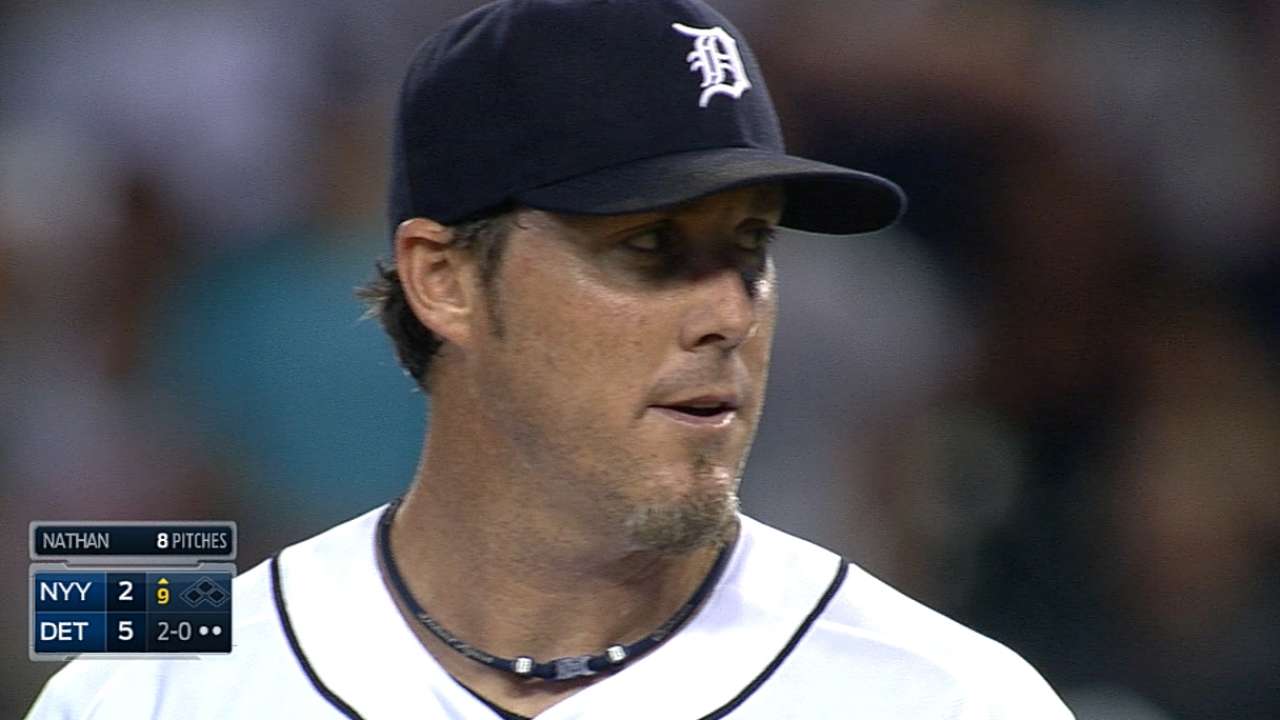 DETROIT -- Joe Nathan is getting quite a taste of Detroit in the final month of his first season as a Tiger.
First, the 39-year-old closer attended the Monday Night Football contest between the New York Giants and the Detroit Lions. While he wasn't rooting for the hometown team -- he's a Giants fan -- he still appreciated what the day meant to the Motor City.
"That was a tough one to watch," Nathan said, "but a very good day for Detroit. It was special to see a lot of the fans at Ford Field came from our game. It was fun."
Earlier Monday, the Tigers pulled to within a game of first place with a win over the American League Central-leading Royals.
Nathan's tour of the city will continue Wednesday when he visits Detroit Fire House Engine 1. There, as part of a partnership with the Detroit Tigers Foundation, he'll make five separate $10,000 donations to different fire houses.
"It's a small token of gratitude compared to what they do on a daily basis," Nathan said.
The donation and visit to the fire house comes a day before the 13th anniversary of the Sept. 11 attacks.
Matt Slovin is an associate reporter for MLB.com. This story was not subject to the approval of Major League Baseball or its clubs.