Scioscia likes update in plate-blocking rule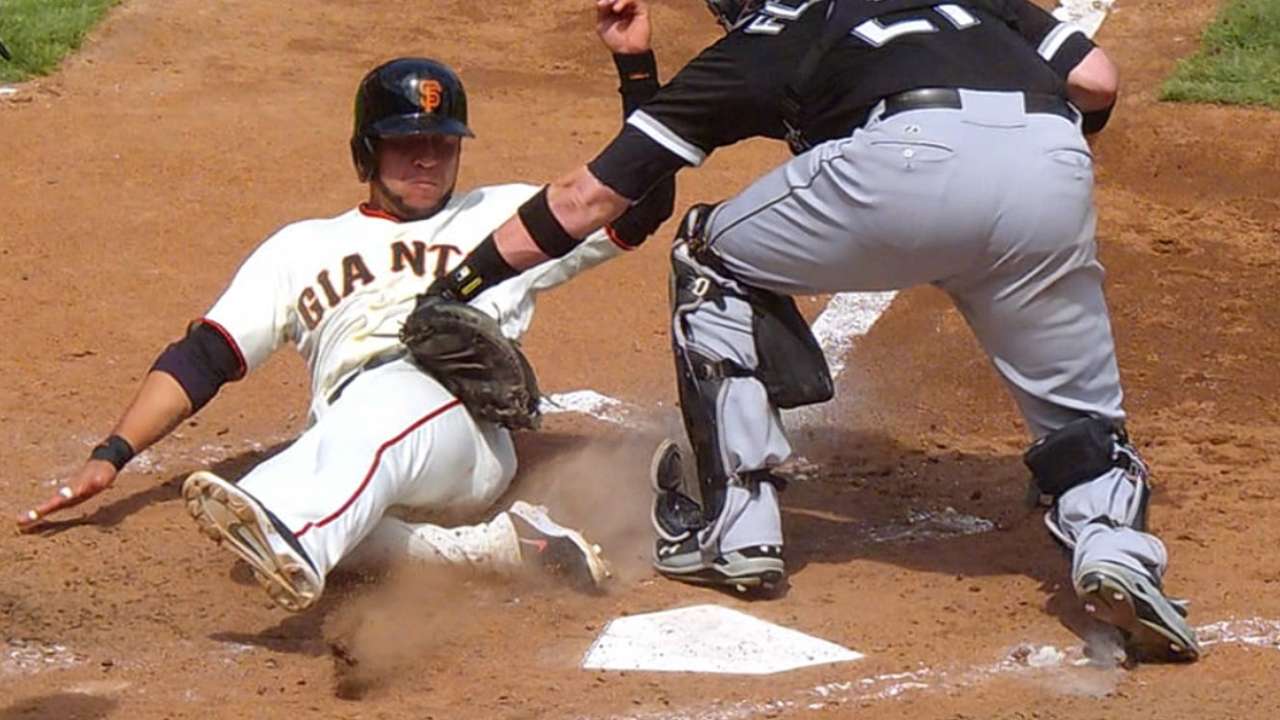 ARLINGTON -- Major League Baseball isn't changing the plate-blocking rules it adopted for the 2014 season; it's just applying more common sense to the interpretation of a regulation that has been the subject of much debate this year.
The gist: A runner will only be ruled safe if his path was directly affected by the catcher blocking home plate without the ball. If he's out easily, he will remain out, no matter where the catcher was set up.
Mike Scioscia, one of baseball's most vocal managers regarding the need for lucidity with Rule 7.13, believes the memo received by teams on Tuesday "definitely gave us some clarity." It's "more sensible," Angels general manager Jerry Dipoto added.
"I think the guidelines are very clear now," Scioscia said. "If the catcher's positioning in that lane is not impacting the play, then it's a non-call -- meaning that if the guy was out by 15 feet, it's fine. That makes sense.
"The play is a work in progress. One thing's for sure: It has eliminated the collisions at home plate, and that's a good thing. But in the balance of what right does the catcher have, what right does the runner have, there's more clarity now."
MLB originally instituted the rule to prevent violent home-plate collisions, restricting runners from barreling into catchers to jar the ball loose and catchers from blocking home plate without possession of the ball. The clarification, effective immediately, was to remind umpires that the rule's intent was not to rule runners safe on a mere technicality if the throw beats them by a wide margin.
An example of this involved former Angels catcher Jeff Mathis, now with the Marlins, who was blocking home plate without the ball and tagged out Reds shortstop Zack Cozart to preserve a one-run lead in the eighth inning. Umpires went to replay and overturned an initial out call, even though Cozart was easily out and didn't even slide.
"It's just really the spirit of the play," Scioscia said. "When the ball beats the runner by that much, he should be out, no matter what the catcher does. If the runner has the play beat, he should be safe no matter what the catcher did."
Alden Gonzalez is a reporter for MLB.com. Read his blog, Gonzo and "The Show", and follow him on Twitter @Alden_Gonzalez. This story was not subject to the approval of Major League Baseball or its clubs.