Trio to get time at short with Rollins sidelined
Galvis, Hernandez and Blanco should have opportunities to impress Phils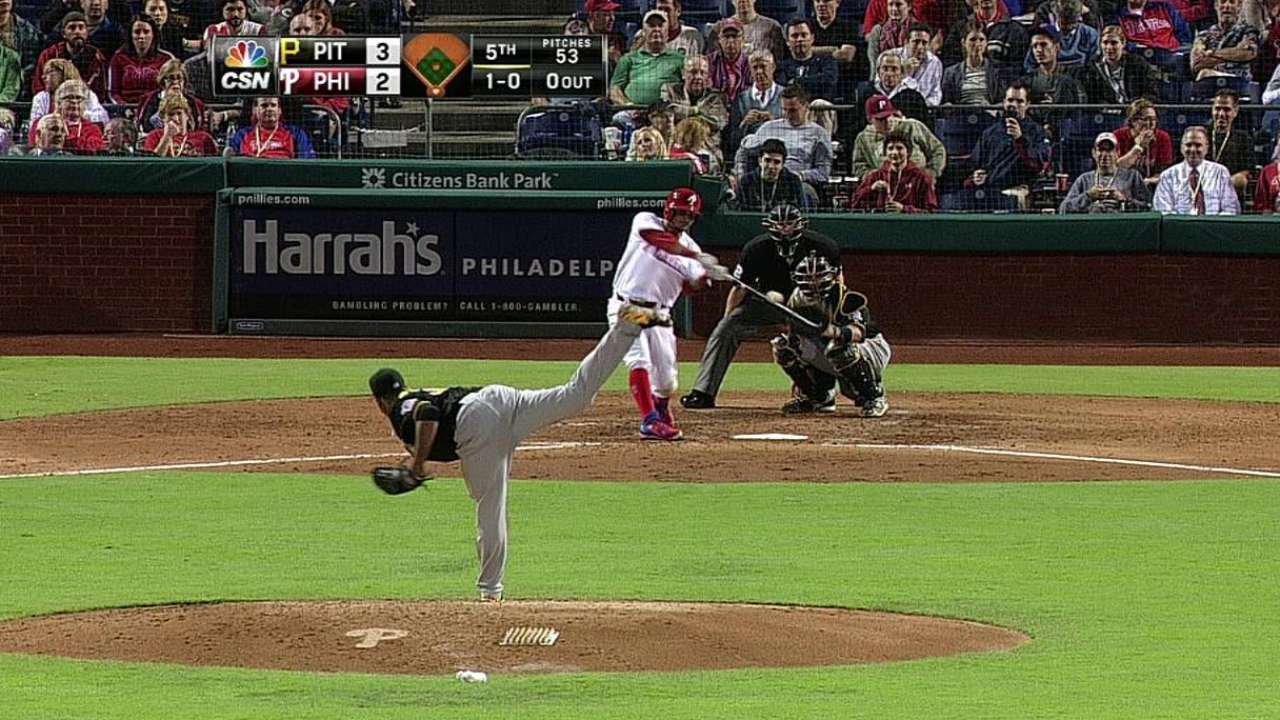 PHILADELPHIA -- The Phillies will get an extended look at Freddy Galvis, Cesar Hernandez and Andres Blanco at shortstop down the stretch with Jimmy Rollins nursing a mild left hamstring strain. It's an opportunity for the Phillies to evaluate some of their bench options moving forward.
Galvis, Hernandez and Blanco each have similar skill sets. They are all switch-hitters and can play second base, short and third.
"We've got three guys really out of the same mold in some regards," said manager Ryne Sandberg.
Sandberg said he believes both Galvis and Hernandez have the ability to be everyday players in the Major Leagues. But is there room for both players on the same Major League roster next year?
"Well, I see Freddy more comfortable at shortstop as we speak," Sandberg said. "I think Cesar has come a long way with his third base, but there's still a lack of experience there, so I see him most comfortable at second base right now, with third base and short as another option. Freddy is a little more polished, I would say, at those positions. I think both have the ability to hit."
Rollins suffered the injury during Monday's loss to the Pirates and said after the game he expects to miss roughly 10 days. An ultrasound on the hamstring Tuesday revealed a mild strain.
Sandberg said he expects Rollins to play again at some point this season. When asked how he plans to rotate Galvis, Hernandez and Blanco at short in Rollins' absence, the manager said, "We'll see."
Galvis started at short during Tuesday's 4-3 win. He went 3-for-3 with a single, a double and a home run, and scored the game-winning run in the seventh inning on a single by Maikel Franco.
Austin Laymance is a reporter for MLB.com. Follow him on Twitter at @jalaymance. This story was not subject to the approval of Major League Baseball or its clubs.