Verlander happy to finally get best of Perez, Butler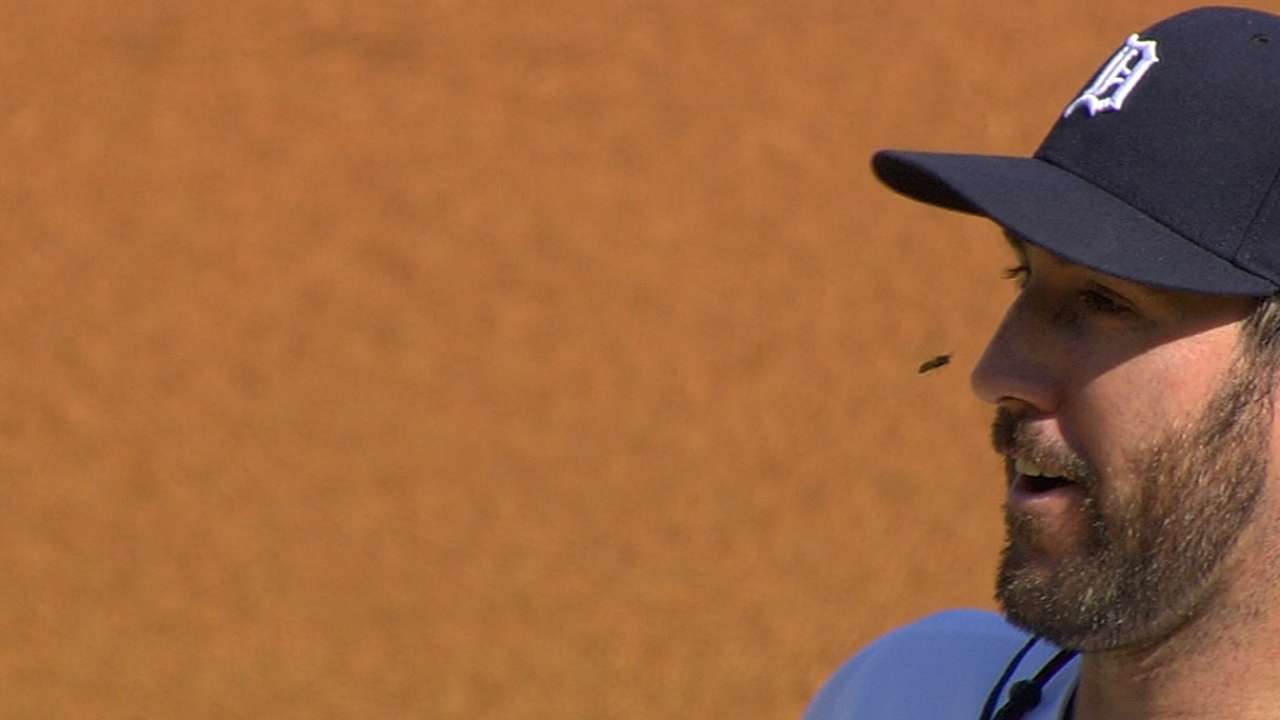 DETROIT -- Justin Verlander, in beating the Royals in Monday's series opener, notched the 150th victory of his Tigers career.
Of the 150 wins, the Royals have been Verlander's victim 18 times. But the right-hander was excited, too, about holding both Salvador Perez and Billy Butler to 0-for-3 outputs.
Those two guys had made Verlander's life miserable in their previous encounters -- Butler was batting .430 (34-for-79) and Perez was hitting .467 (14-for-30) against him.
"I don't know what I'm more excited about -- my 150th win or keeping those guys down," Verlander said. "I'm just kidding."
Or was he?
Dick Kaegel is a reporter for MLB.com. This story was not subject to the approval of Major League Baseball or its clubs.