Holt remains out with illness
Red Sox utility man also dealing with stiff neck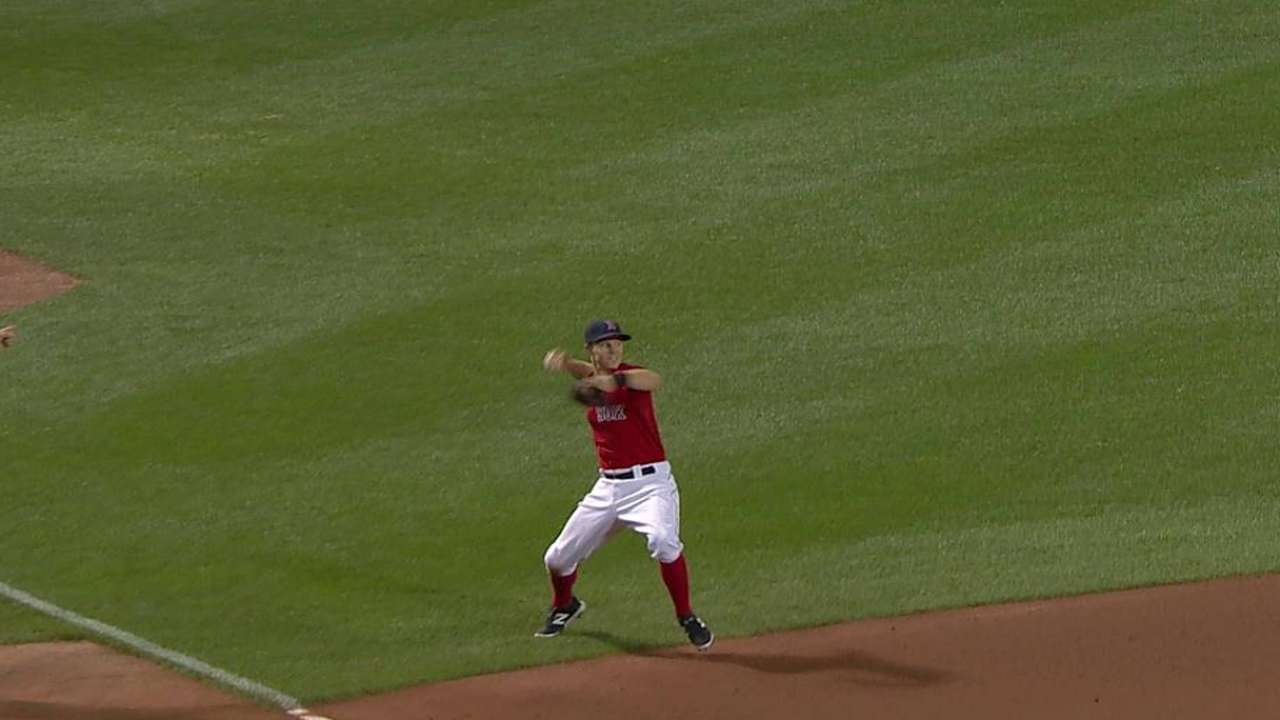 BOSTON -- Utility man Brock Holt was out of the Red Sox's starting lineup Tuesday night against the Orioles, the fourth straight game he has missed due to illness.
Manager John Farrell said that the team is hopeful Holt will play in this weekend's series against the Royals.
Holt is also dealing with neck stiffness that has led to some headaches.
"It kind of coincided with the timeliness of the illness," Farrell said. "Whether that was because of the dive in short center field the other night in New York, another dive on a play at third base, these are things that are working in unison here."
Worth noting
• Koji Uehara threw a bullpen session Tuesday and could throw another one in the coming days. If that goes well, the team expects to use him in lower leverage situations.
"Koji's an upbeat guy and that hasn't changed. He's been disappointed by the recent outings, but he was in complete agreement with the plan we laid out and looking forward to his return," said Farrell.
Quinn Roberts is a reporter for MLB.com. This story was not subject to the approval of Major League Baseball or its clubs.