Mets considering changes to Citi Field's dimensions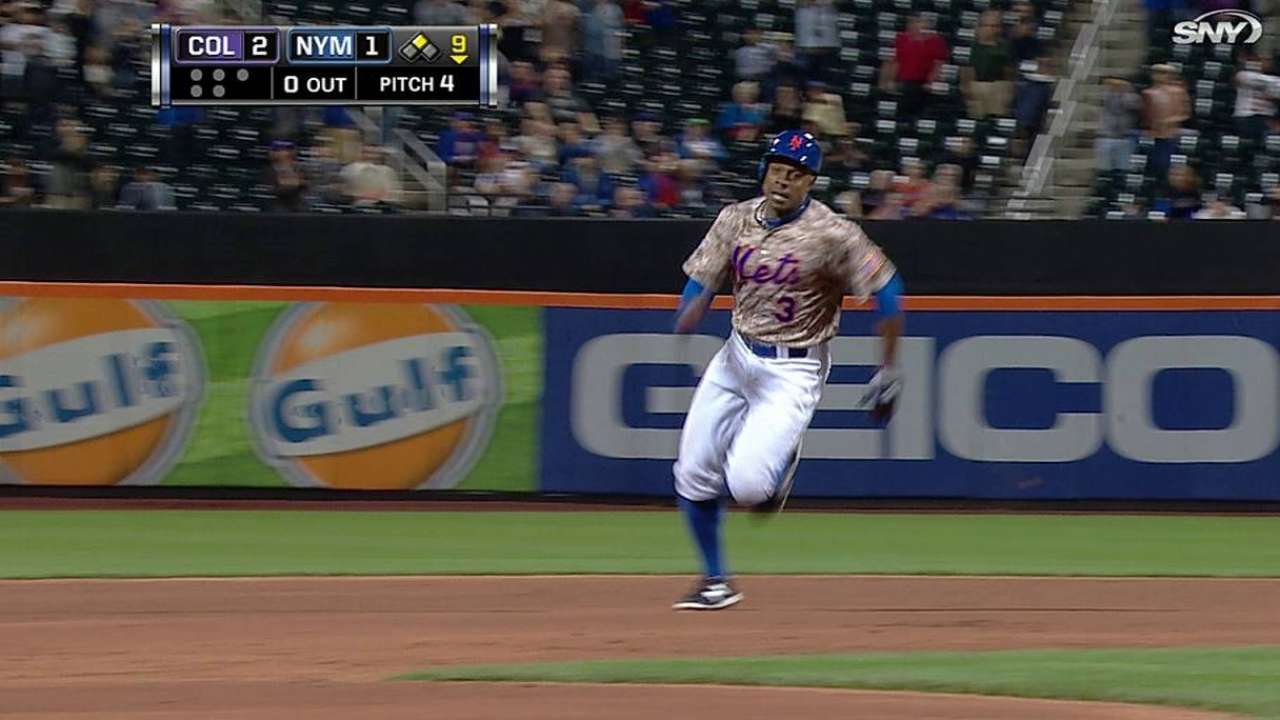 NEW YORK -- The Mets are considering bringing in Citi Field's fences -- again.
The team is in internal discussions to move in portions of the outfield wall in right- and right-center field, after three full seasons of Citi's current dimensions. Though the Mets have internally calculated that such a move would have added seven home runs to Curtis Granderson's total this year, general manager Sandy Alderson told reporters that, "it's not about tailoring the ballpark to a particular player or a particular composition of team."
"It's about making Citi Field as fan-friendly and as exciting as we can make it," Alderson said.
Since Citi Field opened in 2009, the Mets have twice altered their ballpark's dimensions. The first time, after the 2010 season, the team tweaked its center-field fence, lowering the home run line from 16 feet to eight feet. A year later, the Mets overhauled major sections of their outfield wall, shortening it to a uniform eight feet and moving the fence closer to home plate in left, right-center and right fields.
According to ESPN's park factor data, the changes transformed Citi Field from one of the toughest ballparks in the country to hit home runs to a roughly average playing field in that regard. They did little to alter the park's overall offensive environment, however, and home runs began coming more frequently for both the Mets and their opponents. That would theoretically remain the case if the team makes further changes.
"We don't know what the results are going to be," manager Terry Collins said. "You don't have a crystal ball. I do know since we play here more than anybody, it will help us because we've got guys who hit the ball in that area. But yes, it's going to help the other team a little bit, too."
Anthony DiComo is a reporter for MLB.com. Follow him on Twitter @AnthonyDicomo. This story was not subject to the approval of Major League Baseball or its clubs.