Fredi unsuccessful on first-inning challenge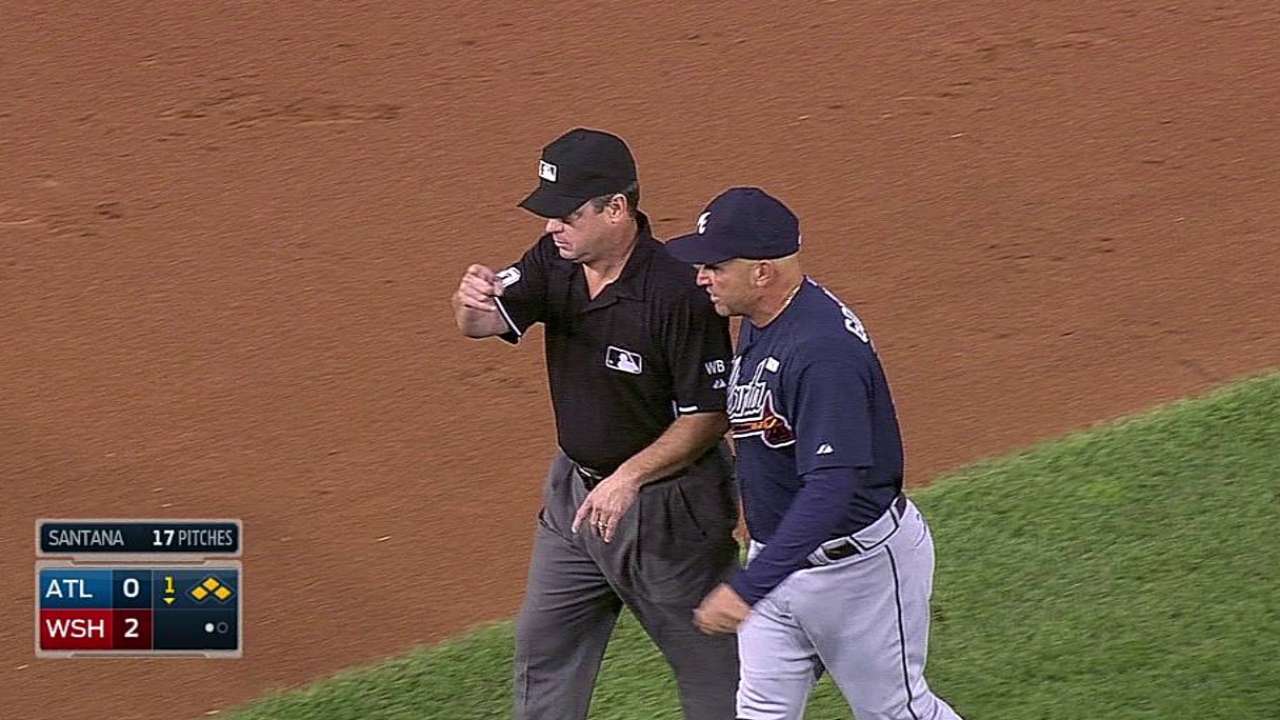 WASHINGTON -- Looking for any way to stop the bleeding, Braves manager Fredi Gonzalez opted to challenge the ruling on a forceout during the first inning of Tuesday night's game against the Nationals. But the challenge simply led to Gonzalez's 10th unsuccessful try of the season.
Gonzalez challenged Rob Drake's ruling that Ian Desmond slid into second base ahead of the throw center fielder Emilio Bonifacio made after making an unsuccessful attempt to make a diving grab of Bryce Harper's sinking liner.
After a replay review, the umpires announced that the call would stand, meaning there was not indisputable evidence to overturn the initial ruling.
Harper's single loaded the bases and accounted for one of the four consecutive one-out singles Ervin Santanta surrendered during Washington's four-run first inning.
Mark Bowman is a reporter for MLB.com. This story was not subject to the approval of Major League Baseball or its clubs.