Fredi looking to give starting pitchers extra rest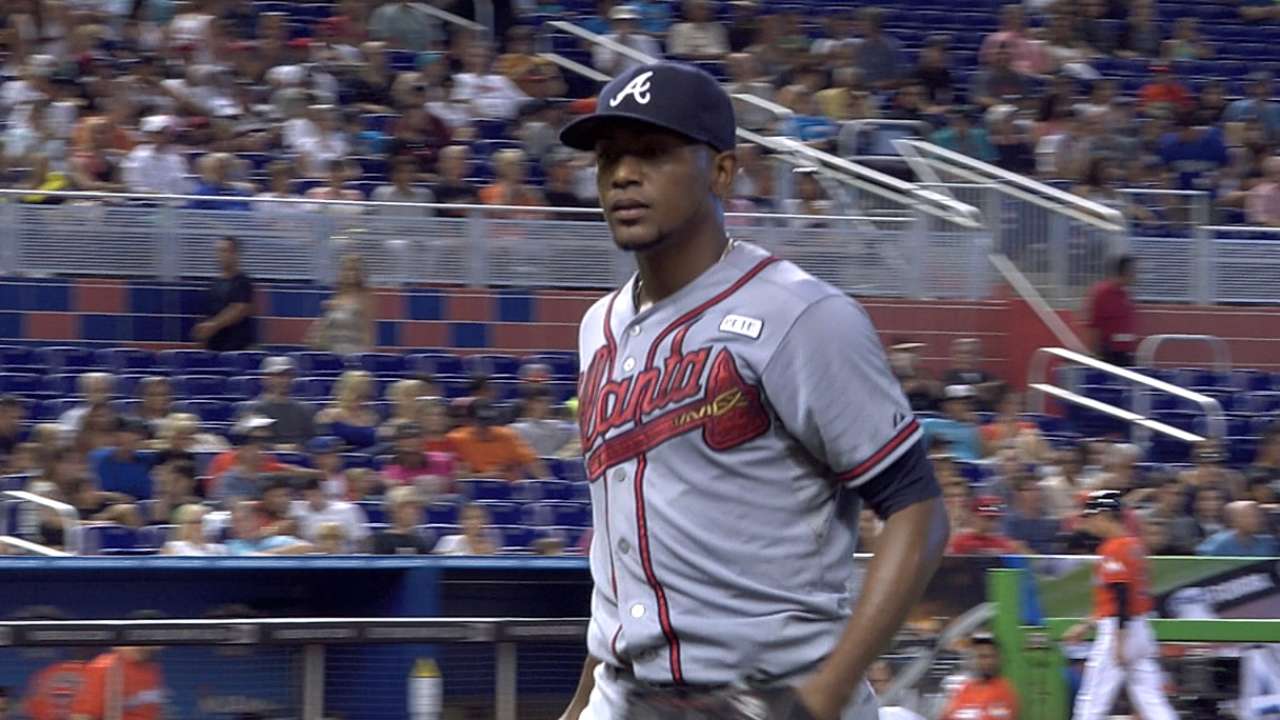 WASHINGTON -- Though the Braves are in the midst of battling for the National League's final playoff spot, manager Fredi Gonzalez is not going to make any rash decisions that could endanger the future of any of his young starting pitchers. In other words, he plans to use Thursday's off-day as a chance to give each of his starters a chance to get an extra day of rest.
"I think at this time of the year, as much as you would like to tinker with it a little bit, you've got some guys like Julio [Teheran] who are over 200 [innings]," Gonzalez said. "He's got three or four more starts. So he gets into the 220s. That's a lot."
Teheran, who has already completed a career-high 201 innings, is scheduled to make three more regular-season starts. Given that he completed 185 2/3 innings during his 2013 rookie season, the 23-year-old right-hander has made the progression the Braves had envisioned, from an innings standpoint, this season.
Though 15 of the 17 runs he has allowed over his past six starts have scored in the fifth inning or later, Teheran said he is not feeling fatigued. He believes he needs to focus more on being less predictable with pitch selection. After Sunday's loss to the Marlins, he said he relied too heavily on his fastball.
"I don't know why they are scoring in my last two or three innings," Teheran said. "Maybe I'm using the same pitches and they're just figuring that out and making adjustments. But I don't feel tired."
It also appears the Braves will be able to go through the rest of the season without having to worry about Alex Wood surpassing the 170-180-innings limit the club placed on him entering his second full professional season. With four potential starts remaining, Wood has already completed 152 innings.
Mark Bowman is a reporter for MLB.com. This story was not subject to the approval of Major League Baseball or its clubs.