Gattis' absence causes lineup reshuffling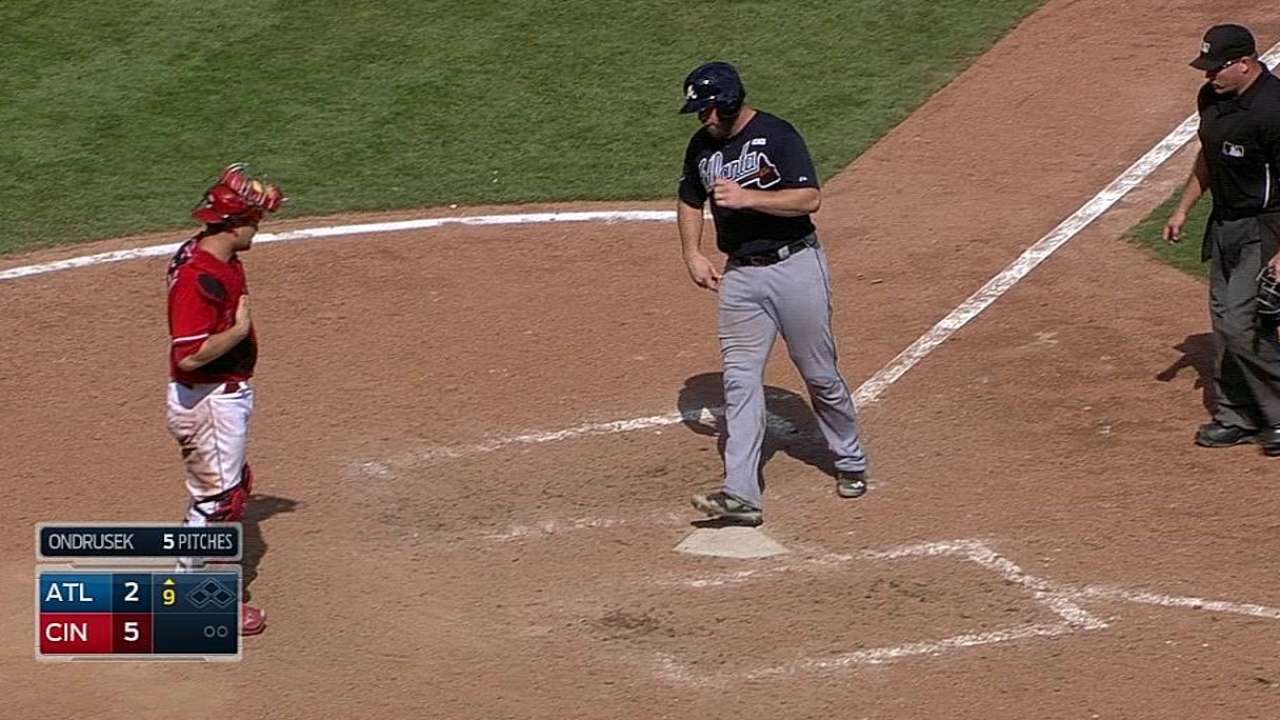 WASHINGTON -- With Evan Gattis sidelined because of strep throat and Tommy La Stella scratched because of a migraine, Braves manager Fredi Gonzalez opted to place Jason Heyward in the middle of the lineup for Tuesday night's game against the Nationals.
While Gonzalez opted to make a quick-fix adjustment, he will be much more comfortable when he can once again construct a lineup that includes Gattis, who has at least started to show some improvement since being diagnosed with the contagious ailment on Monday.
Though Gattis was feeling better, the Braves instructed him to remain at the team's hotel during Tuesday night's game. The club still had not decided whether he will be present for Wednesday afternoon's series finale against the Nationals.
Gonzalez said there is just "an outside chance" Gattis would be ready to play as early as Wednesday.
"I think the right thing is to just keep him away, because stuff like that runs through your clubhouse," Gonzalez said.
If the Braves' medical staff does not believe Gattis is still contagious, he would likely be on the team's charter flight to Arlington on Wednesday night. The hope is that the powerful catcher will be healthy enough to serve as the designated hitter for at least a portion of this upcoming weekend's series against the Rangers.
"I've got my fingers crossed," Gonzalez said.
With Heyward manning the lineup's fifth spot on Tuesday, the Braves used Emilio Bonifacio as their leadoff hitter. Heyward had been positioned in the lineup's top spot in 24 of the previous 25 games.
Mark Bowman is a reporter for MLB.com. This story was not subject to the approval of Major League Baseball or its clubs.