Murphy returns from DL, looks to finish season strong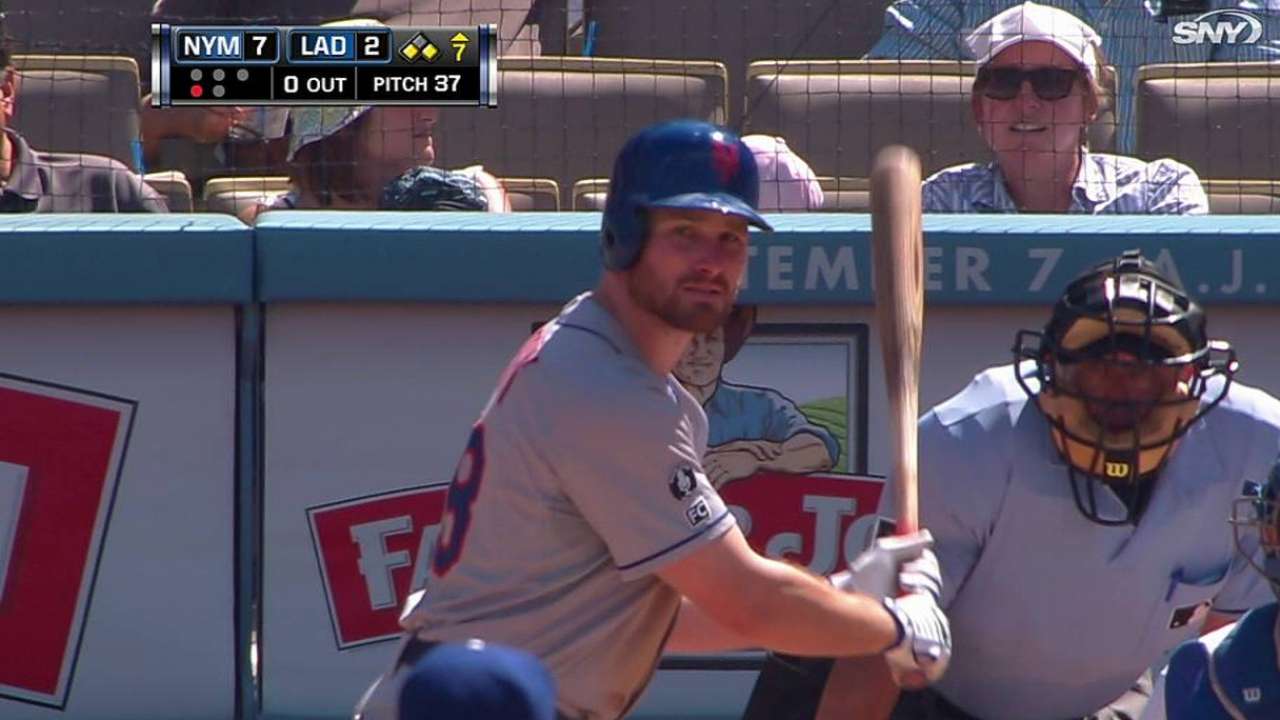 NEW YORK -- Second baseman Daniel Murphy returned from the disabled list on Tuesday, looking to put a capstone on his first All-Star season.
Murphy, who displaced rookie Dilson Herrera in the lineup, had been sidelined since Aug. 24 with a right calf strain. He was batting .301 with nine home runs in 126 games prior to his injury, making the All-Star Game in Minneapolis as a reserve infielder.
"I am anxious to see how he finishes," manager Terry Collins said of Murphy, who still ranks fifth in the National League with 159 hits. "Certainly had the injury not crept in, he was looking to get 200 hits, which is a tremendous accomplishment for anybody. It's going to be tough for him to reach that, but I still think if he gets back in the lineup, he can put up some terrific numbers for his season together here in the last couple weeks."
How Murphy performs down the stretch could also play a role in what the Mets do with him this winter. Murphy, who will turn 30 before next Opening Day, is entering his final year of salary arbitration after making $5.7 million this season. The Mets could entertain trades for him, as they have most winters, knowing he can leave as a free agent after next year.
That would potentially open up a roster spot for Herrera, 20, who for now will give the Mets at-bats off the bench. In Murphy's absence, Herrera held his own in 10 games as the big leagues' youngest player, batting .243 with two home runs and a .777 OPS. Though he played some shortstop in the Minors this summer, the Mets do not plan to try him out there in September.
"He's done a nice job, he really has," Collins said of Herrera. "He has nothing to feel ashamed about or anything else. It's just that, hey, we've got an All-Star coming back and he happens to play the same position."
Worth noting:
• X-rays were negative after outfielder Matt den Dekker was hit on the left hand by a pitch in Tuesday's game. Den Dekker said his hand was "just a little sore" and "should be fine" within a day or two.
Anthony DiComo is a reporter for MLB.com. Follow him on Twitter @AnthonyDicomo. This story was not subject to the approval of Major League Baseball or its clubs.